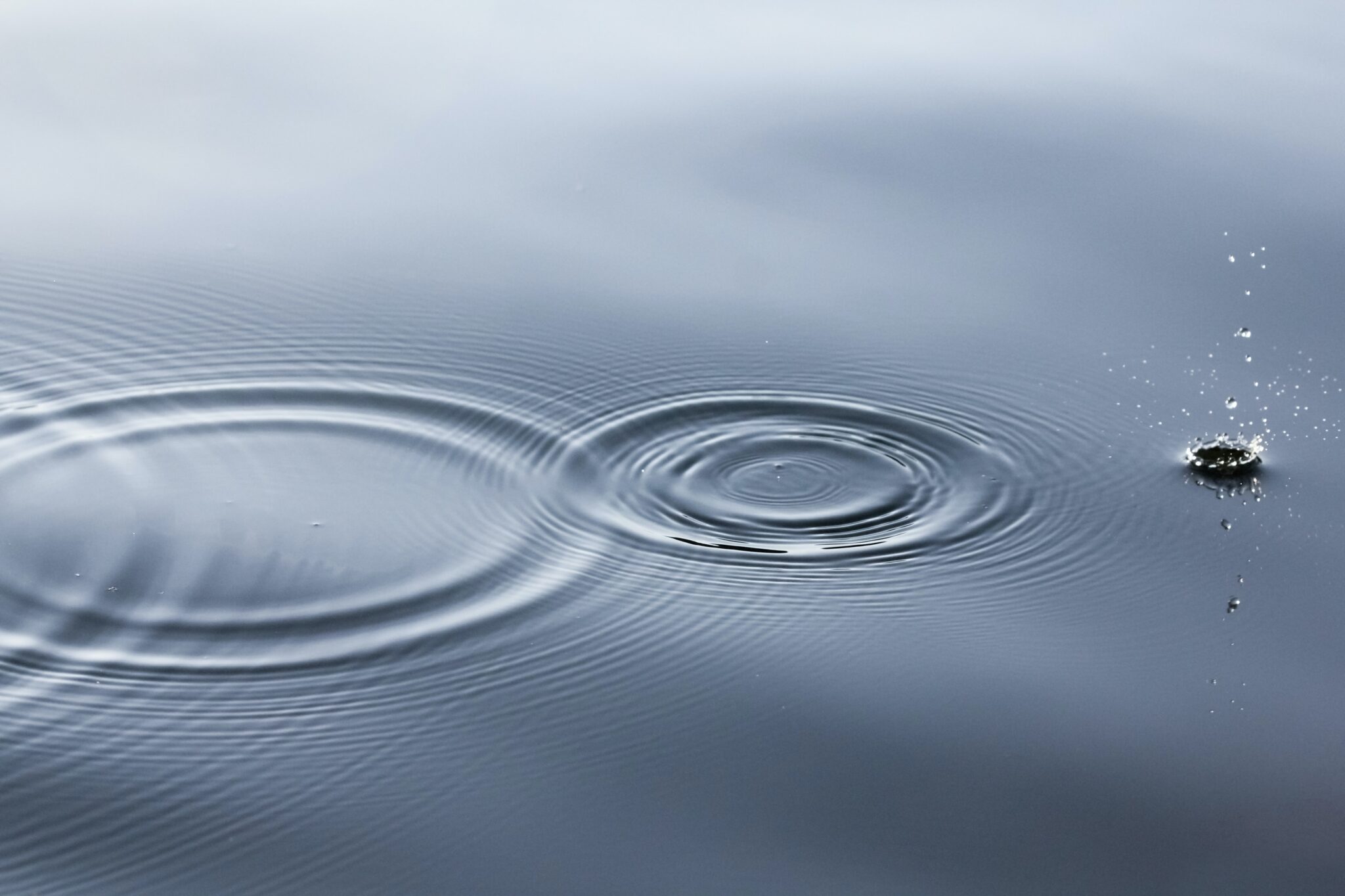 How to Get Free XRP: 3 Best XRP Faucets
With the recent surge of Bitcoin and the cryptocurrency market as a whole, we've seen a rejuvenated demand for alternative and free ways to pick yourself up some of your favorite cryptos and altcoins. In the past month, we've seen a sub-$5,500 Bitcoin skyrocket all the way up to nearly $9,000, and witnessed what some are calling a new "alt-season." The top 10 market cap blockchain projects and tokens have stayed relatively stable, enforcing several project's near-permanence in the space for years to come.
In this article, we're going to walk you through how to get free XRP (Ripple), a cryptocurrency project which currently sits comfortably in the 3rd spot by market capitalization. We recognize that not all crypto enthusiasts are comfortable purchasing XRP from an exchange or platform (and might not potentially have access to do so), so we're hoping to offer up several free, solutions and faucets which make a great way to get free Ripple.
If you're looking to earn other free cryptocurrencies, check out our past articles detailing how to do so:
XRP, also known as Ripple, has entrenched itself at the forefront of cryptocurrency and the blockchain ecosystem over the years, rolling out a real-time gross settlement network and platform, remittance mechanism, and currency exchange. It has since gone on to enjoy widespread adoption from major banks and other payment networks, providing the infrastructure for international transfers and secure global, financial transactions.
Understand that this article should not be construed as investment advice, and is simply here to serve as an informative and educational article for crypto and Ripple (XRP) novices wanting to earn free XRP.
Now, let's take a look at what exactly an XRP Faucet is.
The Facts: What is an XRP Faucet?
Cryptocurrency and XRP faucets are an extremely straightforward, effortless, and free method for crypto and XRP novices/enthusiasts to earn and get free XRP. We recommend using them as a launching point for your entry into cryptocurrency, even just to understand how simple transfers work between addresses. They are also a great learning tool for individuals wanting to test out a new XRP wallet.
Think of XRP faucets as a free Ripple lottery, where you "roll the dice" or "press a button" to generate free XRP. Specifically, XRP faucets are applications or websites which give free XRP to individuals who complete a series of micro-tasks, such as filling out a simple captcha, answering a trivia question correctly, or simply clicking a button. After playing such lottery, or pressing a button, free XRP coins are then distributed to a user.
It's important for Ripple enthusiasts to understand that because these applications and websites are giving out free Ripple (XRP), that they are not giving out huge quantities of it. Instead, they are giving out microXRPs, which are sometimes referred to as "drops."
As of the date of publish, XRP's price currently sits at USD $.46 cents, according to crypto tracking and analytics website/tool CoinMarketCap.com.
As mentioned above, micro-XRP are well…micro, only representing a tiny fraction of a full XRP (.46 cents at date of publish). So, you're probably wondering, "How do free Ripple XRP faucets make money?" and "How are free XRP faucets able to make money."
It's actually quite simple. Free Ripple XRP faucets and lotteries earn income through ad revenue. Ad revenue is the primary profit earner for most free XRP faucets, meaning you're going to be bombarded with numerous advertisements once landing on their page or using their application. All advertisements generate revenue through pay-per-impression, pay-per-click, or other pay-per-X revenue schemes. This is what ultimately enables them to execute free XRP giveaways.

Creating an XRP Microwallet
Before getting started with an XRP faucet, we generally recommend setting up a crypto or XRP microwallet. Microwallets are as their name implies, traditional crypto and Ripple wallets which allow users to store and HODL small amounts of XRP (micro-XRP). To get started with an online Ripple wallet to store your XRP, we recommend heading on over to GateHub – a platform built on the XRP Ledger protocol.
Do note that most XRP faucets will support their own Ripple wallet, which you can use to accumulate XRP in before ultimately withdrawing to a more popular wallet.
Congratulations! Now that you've set up your first Ripple wallet/microwallet, you'll now need to generate an XRP address to have your faucet rewards directed to. While it's not essential to create an XRP wallet just yet (as most faucets provide their own for temporary holding), it's important to keep in the back of your mind for the future.
Finally, we recommend approaching XRP faucets with a practical and realistic mindset, as payouts are very small and can take quite some time before you have enough micro-XRP to actually withdraw and transfer to a legitimate XRP wallet.
Get $10 in free Bitcoin when you sign up to Coinbase via this link and buy over USD $100 in crypto.
3 Best XRP Faucets for Free XRP
Now that we've walked you through what an XRP faucet is and where to find an XRP microwallet, let's turn to your most pressing question, how to get free XRP.
Always remember to do your own research when investing in cryptocurrencies, and never put more money or time into something than you are comfortable losing.
Do note that while GateHub used to give users 20 XRP for free after signing up, this has been discontinued.
CoinFaucet.io: For Direct & Instant Withdrawals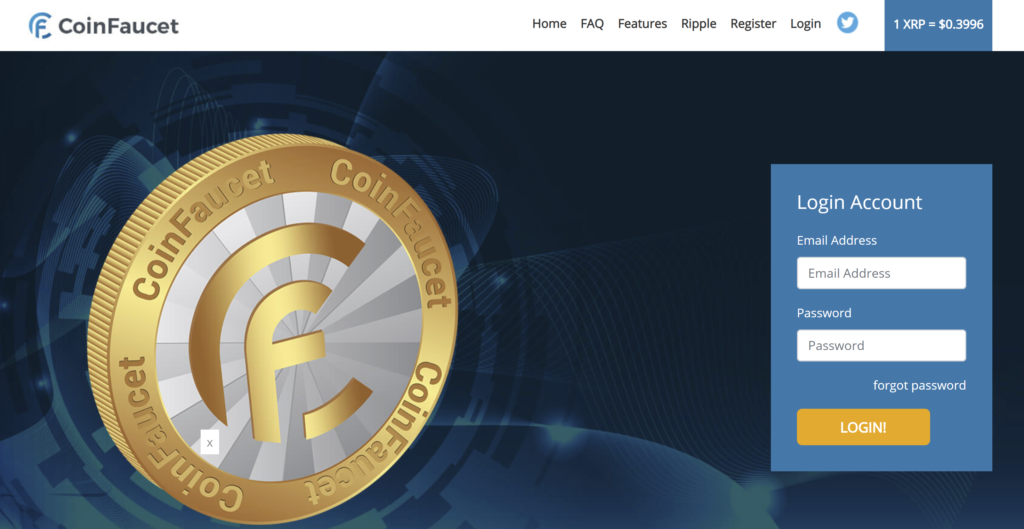 CoinFaucet.io is at the top of most XRP faucet lists, as it is one of the most straightforward and user-friendly faucets in today's online faucet and lottery ecosystem. And, it's user-base shows, boasting over 500,000 registered users, 41 million games played, and 8 million-plus Ripple won. Core features of the CoinFaucet Free Ripple Faucet include:
Free Ripple Every 60 minutes: Users can claim free Ripple every hour, simply by paying a straight-forward game. And, for several lucky users, XRP enthusiasts can win up to $300 with the click of a single button.
Instant XRP Withdrawals: Some XRP faucets require users to wait a set time before getting paid. Not CoinFaucet.io. With CoinFaucet, users can withdraw their XRP instantly after meeting the minimum withdrawal amount, which is 1 XRP.
High-Rewarding XRP Referral Program: Users who recommend friends to CoinFaucet will enjoy 50% of whatever they earn. And, there's no limit for how many referrals a user may claim XRP from.
Interactive Social Media: CoinFaucet boasts an interactive social media, which occasionally posts free promo codes for extra rolls/spins, ultimately increasing a user's chances to win more XRP.
CoinFaucet notes in their FAQ that if you create an XRP wallet with Rippex.net, you can save it offline. However, you will need 20 XRP to fund it – which could take quite some time to accumulate on CoinFaucet. Most gateway wallets will require that they are pre-funded with 20 XRP, so take that into account when approaching XRP faucets.
ALLcoins.pw: Multicoin Faucet

ALLcoins.pw is a popular multicoin faucet for users looking to not only earn free XRP, but other cryptocurrencies as well. Allcoins XRP faucet supports countless other cryptos, including BTC, LTC, ETH, DASH, XMR, BCH, ZEC, and more. Users can claim free XRP every 300 seconds, or every 5 minutes. Additionally, ALLcoins.pw offers a lifetime referral program, which nets users up to 25% of another user's earnings.
The minimum withdrawal is 2 XRP, which XRP users can withdraw to a FaucetHub XRP wallet or regular Ripple wallet. There's several ways to earn XRP on ALLcoins, including: solving captchas, playing games (LuckyNumber, Dice, FreeRoll, etc…), mining, and SolveMedia.
Allcoins.pw also boasts a chat function for users who have any questions about getting started or branching out in their crypto pursuits. It has also been met with considerable praise on their Bitcointalk page, with users citing the ability to generate free coins for numerous cryptos as a major draw. Users also have reported quick and consistent XRP payouts, making it a rarity in today's online faucet landscape.
So, if you're looking for an easy-to-use, multicoin cryptocurrency faucet, which distributes not only XRP, but numerous other altcoins, we recommend checking out ALLcoins.pw.
You can earn up to USD $40 in EOS tokens by signing up here and completing a short 2-3 minute lesson!
XRPFaucet.Info: Claim XRP Every 60 Minutes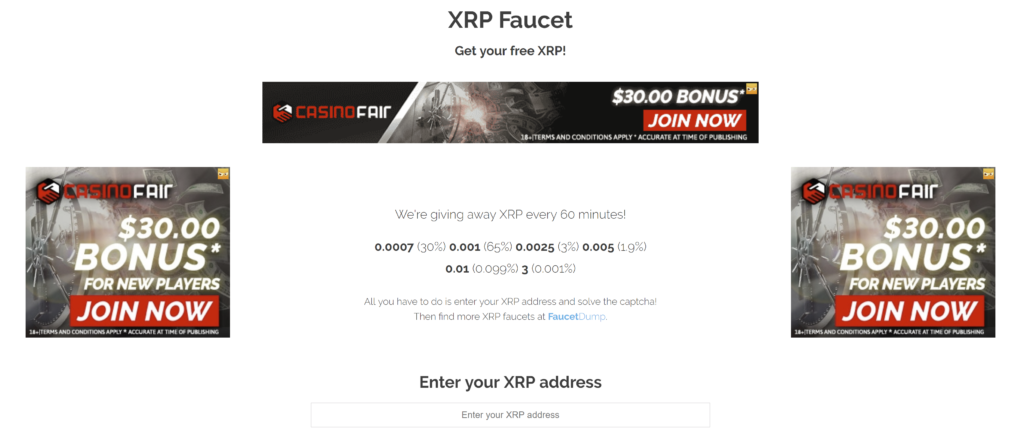 XRPFaucet.Info is a straight-forward and popular XRP faucet which enables XRP HODL'ers to claim XRP every 60 minutes. Specifically, every 60 minutes, 30% of users will earn up to 0.0007 of an XRP, while .001% will earn up to 3 XRP. All users need to do is enter their XRP address and solve a captcha.
When landing on XRPFaucet's homepage, users will be able to see all recent claims made on the faucet, along with the top active users on the site. At date of publish, the top XRP user has claimed over 51 XRP – which at Ripple's peak price, equates to over USD $150.
XRPFaucet.Info also is just one of many crypto faucets operated by the same entity, which are linked to on their homepage. And, just looking on their homepage, you can see recent XRP claims which were paid due to referral.
Note that when withdrawing your XRP from XRPFaucet.Info, some crypto exchanges use a single XRP address for every user and require a destination tag, so remember to include your XRP destination tag when withdrawing. Users are also able to view recent withdrawals and their respective transaction IDs on the blockchain. Finally, do remember to make a claim (at least) every 30 days, as inactive accounts will be closed after 30 days of no faucet activity.
Final Thoughts & Recommendations When Choosing a Free Ripple XRP Faucet
As blockchain and crypto concepts can seem overwhelming at first, we generally recommend starting small and then branching out. That's why we think crypto and XRP faucets are a great starting point for newcomers. We hope this article serves as a launching point for users looking to earn their first batch of XRP. And remember, take this guide as an informational starting point, not as creed. When it comes down to it, it's up to you to conduct your own research and determine whether using an XRP faucet is worth your time and energy.
If you do take the plunge and decide to accumulate XRP via a free Ripple faucet, we recommend looking into crypto hardware wallets for after you've generated a considerable amount. If you'd like to read up further on Bitcoin and cryptocurrency hardware wallets, check out our past article here – all three of the mentioned wallets support XRP as well.
It bears repeating, while XRP faucets are a good starting point for crypto newcomers looking to learn about XRP and how to transact with crypto, they can be time-consuming. Understand that sometimes they may not be worth your time, so weigh the pros and cons thoroughly before getting started.
If you think we left out any free Ripple faucets, or you've found one with high (and frequent) XRP payouts, let us know in the comments!
Finally, make sure to follow our blockchain blog for all the latest cryptocurrency news, updates, and informative guides/articles. And, don't forget to follow us on Medium and Twitter.