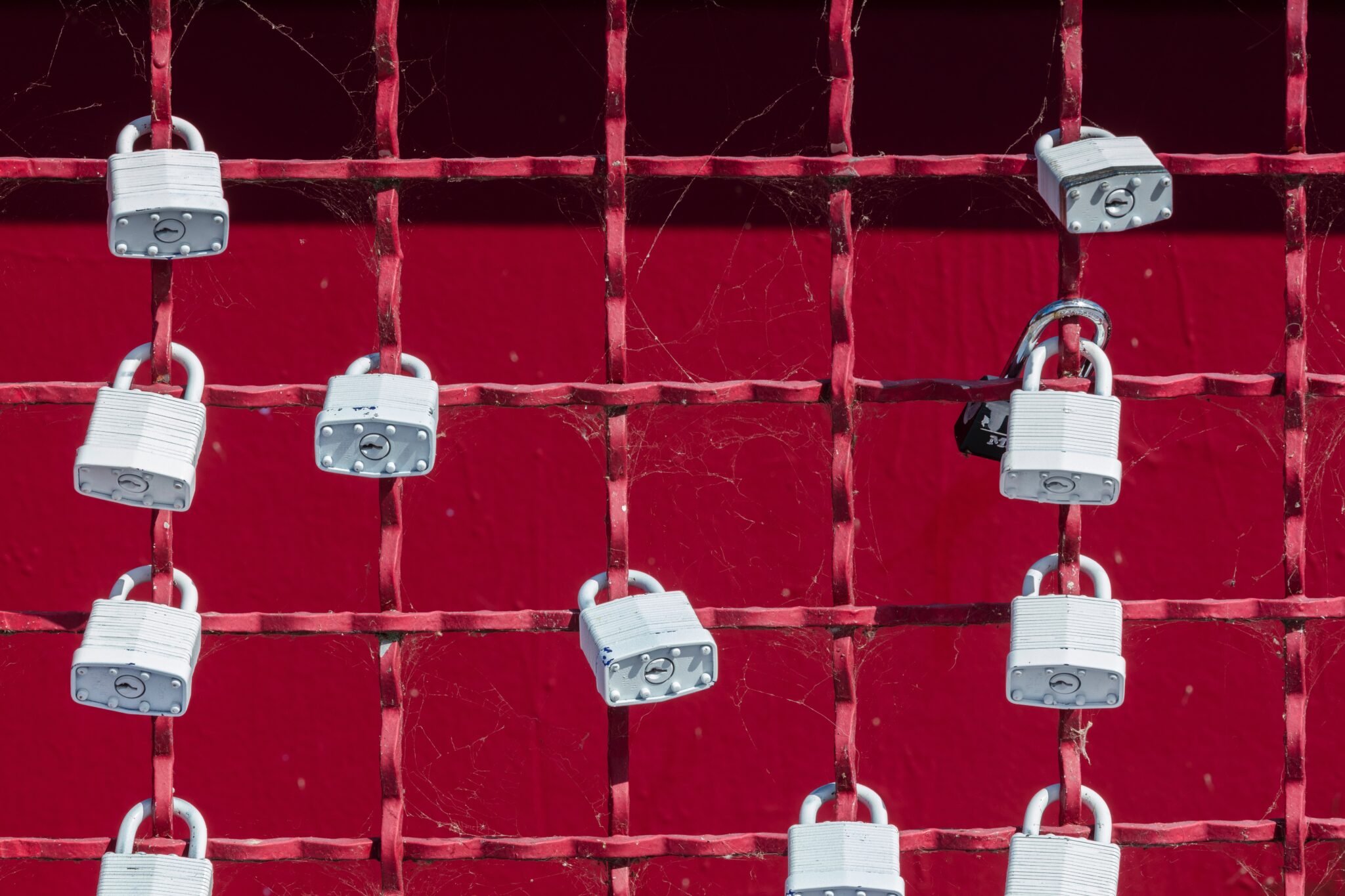 5 Best Bitcoin Hardware Wallets (2020)
And we're back again with your 2020 breakdown of the best Bitcoin hardware wallets for storing and protecting your Bitcoin and crypto! If you checked out our review of the best Bitcoin hardware wallets of 2019, then you know how important it is to securely store your crypto. Today's blockchain ecosystem is unfortunately ripe with malicious actors, unstable exchanges, and countless other vulnerabilities. So, let's get on top of protecting your Bitcoin and cryptocurrency.
Before diving into four of the best Bitcoin hardware wallets to use this 2020, we just want to emphasize that you should consider using a hardware wallet after you've accumulated more than one month's salary of Bitcoin or crypto, or more than you are comfortable losing. Just as you take necessary steps to lock your house or car and store your fiat (in a bank), you should be taking similar protective measures when storing your Bitcoin. Doing so will ultimately save you both headache and heartbreak in the future.
Just remember, a little bit of security now could go a long way in the future. Keep in mind that the below Bitcoin hardware wallets are not ranked in any particular order!
Trezor: Your Own Bank Vault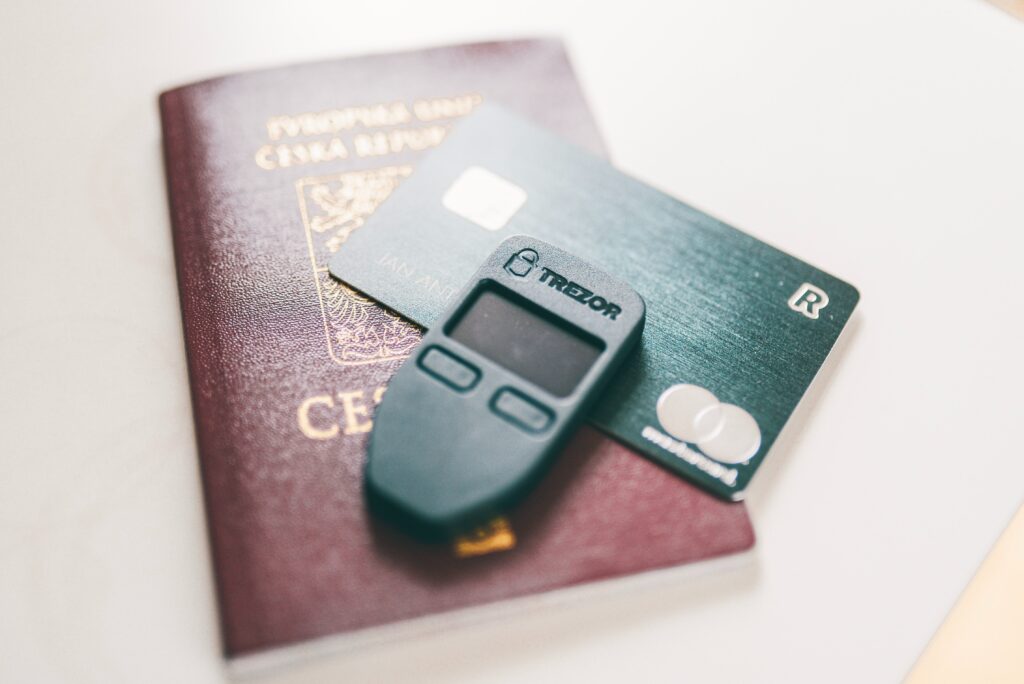 If you are familiar with Bitcoin hardware wallets at all, then Trezor and Ledger and likely the two key names that you know. That's not because of a random stroke of luck. It is because both produce extremely high quality, easy-to-use, and secure products. Trezor declares itself as the "original Bitcoin hardware wallet," to which we would agree. This is the crypto hardware wallet that got us started, and for good reason.
Both Trezor One and the Trezor Model T are beginner friendly, support 1000+ coins and tokens, and sport a seamless and intuitive user-interface. Trezor emphasizes its ability to even interact with corrupted computers and devices and boasts an innovative PIN entry mechanism that doubles the amount of time a user (or hacker) has to wait before re-entering the PIN.
If you don't believe us, we recommend checking out this Wired.com article about their editor who lost his Trezor PIN and calculated that he would likely be dead before his 31st guess – if he had kept guessing incorrectly.
With an extremely easy set-up, plug-and-play hardware and cords, and extensive coin support (and growing), Trezor has everything a first time or seasoned crypto investor needs to secure their tokens.
You can read up further about Trezor and all the tokens and coins they support over at their website or blog.
Ledger Nano X: The OG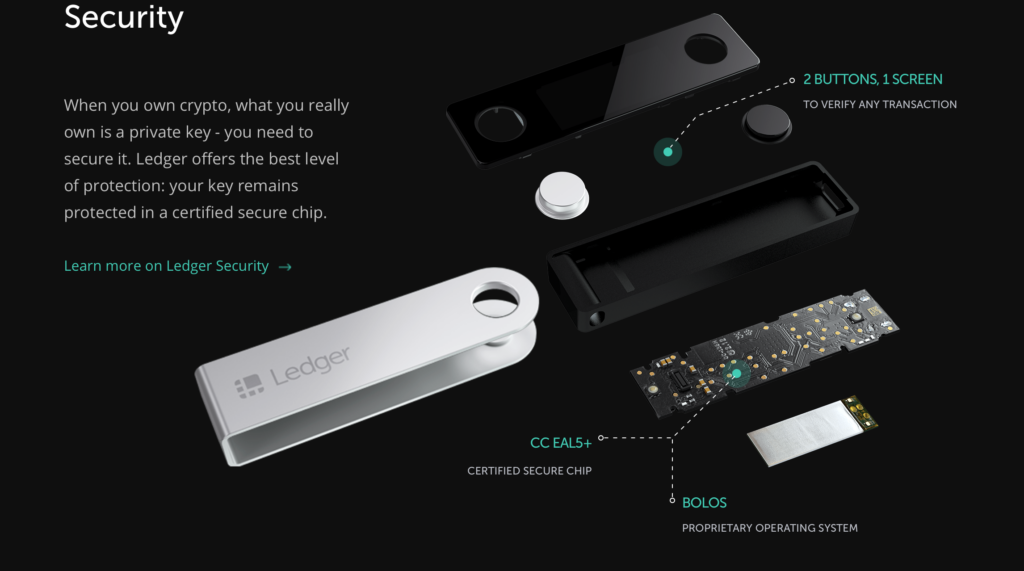 Having sold millions (and likely the most of all the listed Bitcoin hardware wallets), Ledger Nano is the OG. The Ledger Nano is the original Bitcoin hardware wallet that Ledger first rolled out, while the Ledger Nano X is their bluetooth enabled hardware wallet. The biggest difference between the two? The Ledger Nano X supports up to 100 installed applications and exponentially more storage space.
Users can use their Ledger Nano X to interact with both smartphones and tablets, which is perfect for more experienced crypto HODL'ers. Furthermore, its battery capacity is far greater, lasting up to 8 hours without a connecting cable.
It can be a bit of a pain sometimes having to delete and install new apps on your Ledger Nano due to its lack of storage space, so if you want to cut out the song and dance of installing and deleting apps, then we recommend going with the Ledger Nano X.
What you can expect from Ledger is exceptional support, robust coin support, and an extremely intuitive user interface for managing your Bitcoin and crypto. Furthermore, you can earn rewards on your crypto by staking it (if applicable) via the Ledger Live app.
You can read up more about the Ledger Nano X and the Ledger Nano over at Ledger's website.
BitBox02: Swiss Perfection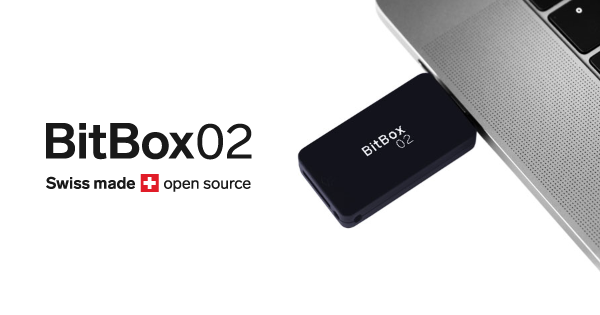 The BitBox02 is a second-generation Bitcoin hardware wallet made by Swiss-based hardware wallet company, Shift Crypto AG. Headed by cryptosecurity and engineering specialists, Shift Crypto developed the BitBox02 as a tool to empower beginners and experts alike to easily store, protect, and transact with cryptocurrencies.
BitBox02 touts itself as a "simple and secure" solution for HODL'ers seeking to realize the power of cold storage, enabling users to begin securing their Bitcoin and other cryptocurrencies within just 2 minutes (count it!).
Not only is the BitBox02 straightforward to set up and use, opting out of clunky buttons in favor of intuitive touch sliders, but it provides users peace of mind that their crypto is secure via a dual-chip architecture that strengthens:
Seed protection,
Brute-force intervention, and
Device password hardening.
For users looking to keep things simple, Shift Crypto offers two versions of the BitBox02 hardware wallet: (1) Bitcoin only edition featuring a radically focused firmware, and (2) Multi-edition supporting Bitcoin, Ethereum, Litecoin, and ERC20 tokens (with more token support planned for the future).
Curious how the BitBox02 stacks up compared to Trezor and Ledger? They've compiled a handy-dandy hardware wallet comparison chart to help potential users understand what separates them from the competition.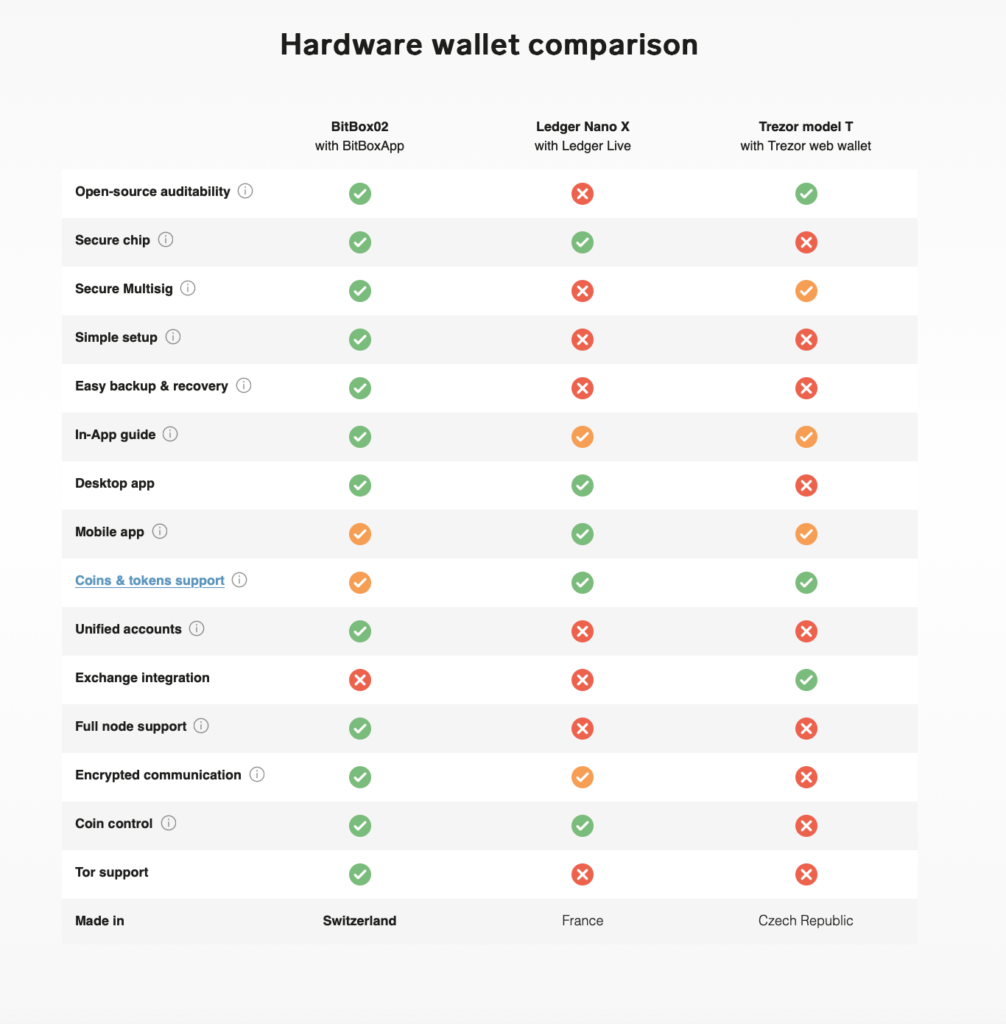 You can read up further about Shift Crypto and the BitBox02 (both versions) over at: https://shiftcrypto.ch.
KeepKey: Stress-Free Security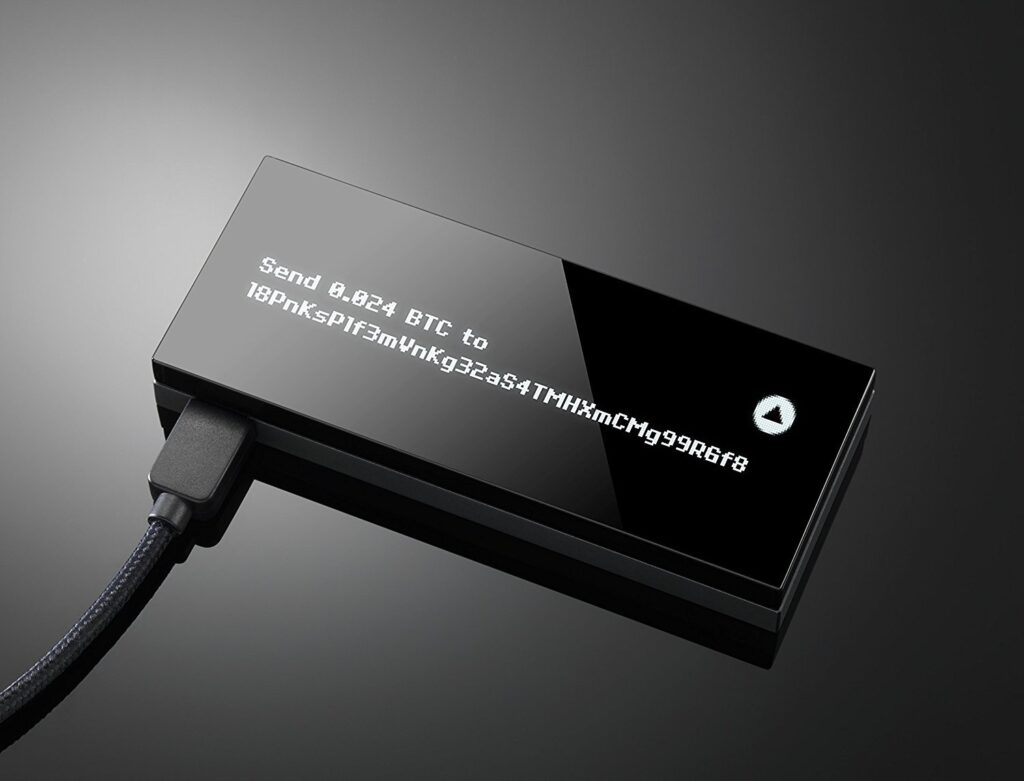 KeepKey is the cryptocurrency exchange Shapeshift's hardware wallet geared towards users of the ShapeShift platform. KeepKey is a USB HID-class device enabling users to "plug and play" with the platform. Not only is the hardware wallet virus and malware proof (as there is no operating system), KeepKey users can rest assured that their funds are safe with PIN-protection and private key random number generators.
While KeepKey lacks the coin support that other major hardware wallets do, it still ticks the boxes for all major cap cryptocurrencies and essentials, making for a great hardware wallet for blockchain-newcomers. At present, they support Bitcoin, Bitcoin Cash, Ethereum, Litecoin, Dogecoin, Dash, and 46 ERC-20 tokens. However, they are continually adding new assets.
After creating an account with ShapeShift, users are rewarded with 100 FOX tokens – a loyalty token issued to ShapeShift members. The more FOX tokens held by a ShapeShift user, the more discounted exchange volume granted to the user per month. Effectively, FOX tokens empower users to trade crypto for free and with zero commission and zero trading fees (every FOX token you own grants you $10 of free trading).
Read up further about KeepKey, ShapeShift, and FOX tokens over at ShapeShift's website.
CoolWallet: For HODL'ers On the Go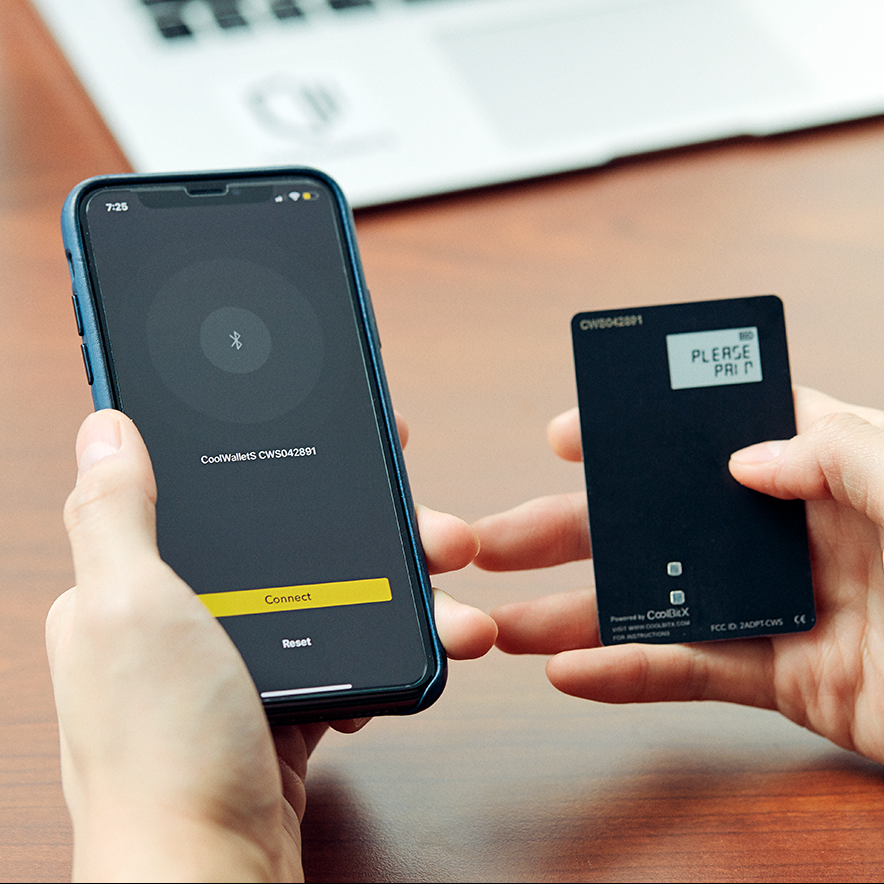 CoolWallet is the epitome of "crypto at your fingertips." This hardware wallet is sleek, easy to use, and extremely portable (that's what it was built for). It is also likely the best Bitcoin hardware wallet that you've never heard of. CoolWallet isn't just a hardware wallet, it is a complete system delivering security, access, and convenience for your crypto tokens.
CoolWallet users are in the driver's seat when handling their crypto, as they are able to pair it with apps for iOS and Android (via Bluetooth only) and access their funds from literally anywhere. CoolWallet also ditches clunky USB cables and is waterproof, tamper-proof, impact resistant, and heat and cold resistant. What's worth noting about CoolWallet's security is that there is no single point of failure, as user funds are protected with 2+1 authentication checks (biometric and 2FA checks).
They also just recently announced that MyEtherWallet has introduced support for the CoolWallet S on its Ethereum platform, so CoolWallet users can now secure their ETH and ERC-20 tokens via the MEW platform.
Litecoin founder Charlie Lee is also a big supporter of CoolWallet!
Go check out what CoolWallet is all about over at their website or by following their crypto news blog!
Final Thoughts on Best Bitcoin Hardware Wallets 2020
Scams, hacks, and breaches have unfortunately become the norm in the cryptocurrency ecosystem. If you are around long enough (or even not that long), you are likely going to encounter some sort of "funny business" or be on the receiving end of a malicious attack. What you can do to better protect yourself and your Bitcoin investment is take a proactive approach and store your crypto with a hardware wallet – doing so is the most secure way to protect your portfolio.
Just remember, "Not your keys, not your crypto." Start securing your Bitcoin and crypto before it's too late. Happy HODL'ing and let us know your favorite Bitcoin hardware wallets in the comments.
Finally, make sure to follow our cryptocurrency blog and Twitter for the latest crypto news, updates, and informative articles. We'd love to hear from you about any topics you'd like covered in the future!
-Obiter Cryptum