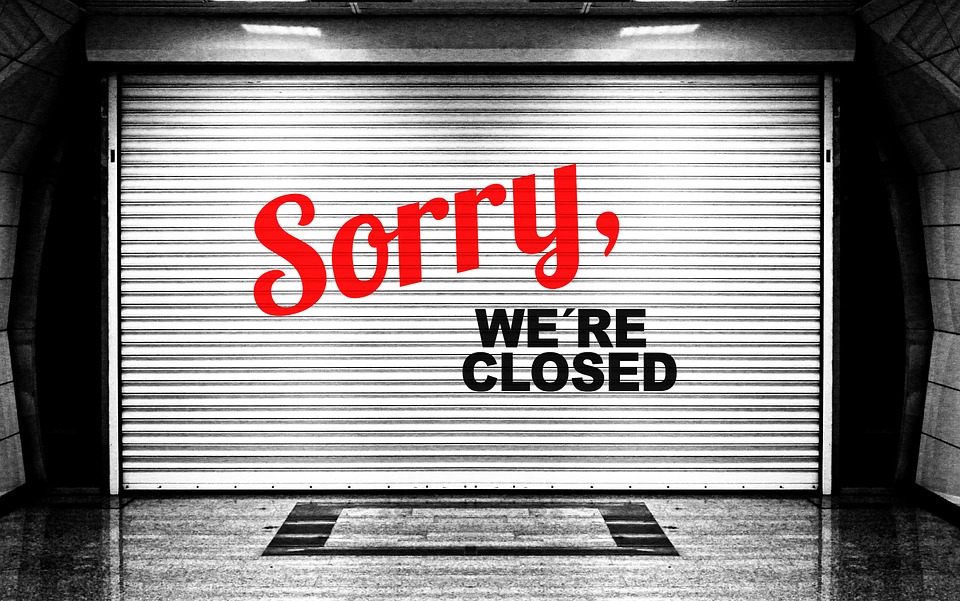 Another One Bites the Dust: South Korean Exchange Coinbin Goes Under
On Wednesday, February 20th, South Korean cryptocurrency exchange posted a message on their website announcing its closure, citing "government regulation" and "increased debt" as the core reasons. Specifically, the notice touched on how regulator suspension of its ability to issue virtual accounts to Coinbin users was a major cause, along with increased liabilities and operating expenses.

In a report issued by Business Korea last week, it was estimated that Coinbin had suffered losses up to roughly USD $26 million (or 29.3 billion won), with the bulk of it disappearing as a result of embezzlement from a senior executive. The exchange also recognized this, citing "corporate executive moral hazard" as a core reason for its close and bankruptcy.

The senior executive, known as "Lee," reportedly took over the private keys of several hundred BTC wallets, while claiming to have lost the private key for an ETH wallet containing upwards of 100 ETH. The exchange explained that they are in the midst of attempting to recover lost funds and will be lodging "civil and criminal" complaints against Lee.

Unfortunately, this egregious failing is just another one in a long line of failed South Korea cryptocurrency exchanges and platforms.

South Korea's Failed State of Crypto Exchanges
For those unfamiliar with Coinbin, they acquired failed cryptocurrency exchange Youbit in 2017 – an exchange that made headlines for two major hacks, which ultimately resulted in its closure (after its insurer refusing to cover losses). South Korea officials suspect that the 2nd attack on Youbit was by malicious actors in its neighboring North Korea.

According to Coinbin's notice, they have halted all cryptocurrency and cash withdrawals as of 3:00 pm February 20th, asking users to refrain from depositing funds and noting that the settlement of all cash and cryptocurrencies will be executed by bankruptcy procedures.

This latest closure is another troubling occurrence for South Korea exchanges, which have been plagued by rampant security issues over the year – the Korea Internet & Security Agency and Ministry of Economy and Finance even noted that out of 21 audited and inspected crypto exchanges, only 1/3rd had passed the security audit. Such embezzlement and failure also comes hot in the wake of QuadrigaCX's movie-esque mystery which saw its CEO, Gerald Cotten, pass away in India without leaving access to the exchange's crypto cold storage wallets.

While Korea has been one of the largest proponents of cryptocurrency adoption and use since the bull run of 2017 (paying the infamous "Kimchi premium), there has been somewhat of a backtrack since, partly due to regulation uncertainty and large losses by average crypto investors and enthusiasts. How do you think the latest Coinbin bankruptcy will have an effect on South Korea's attitude towards blockchain technology and adoption? Let us know in the comments!

Finally, make sure to follow our cryptocurrency blog, Medium page, and Twitter for all the latest updates, news, and articles on blockchain. And do let us know any topics you'd like to see us write about!

-Obiter Cryptum