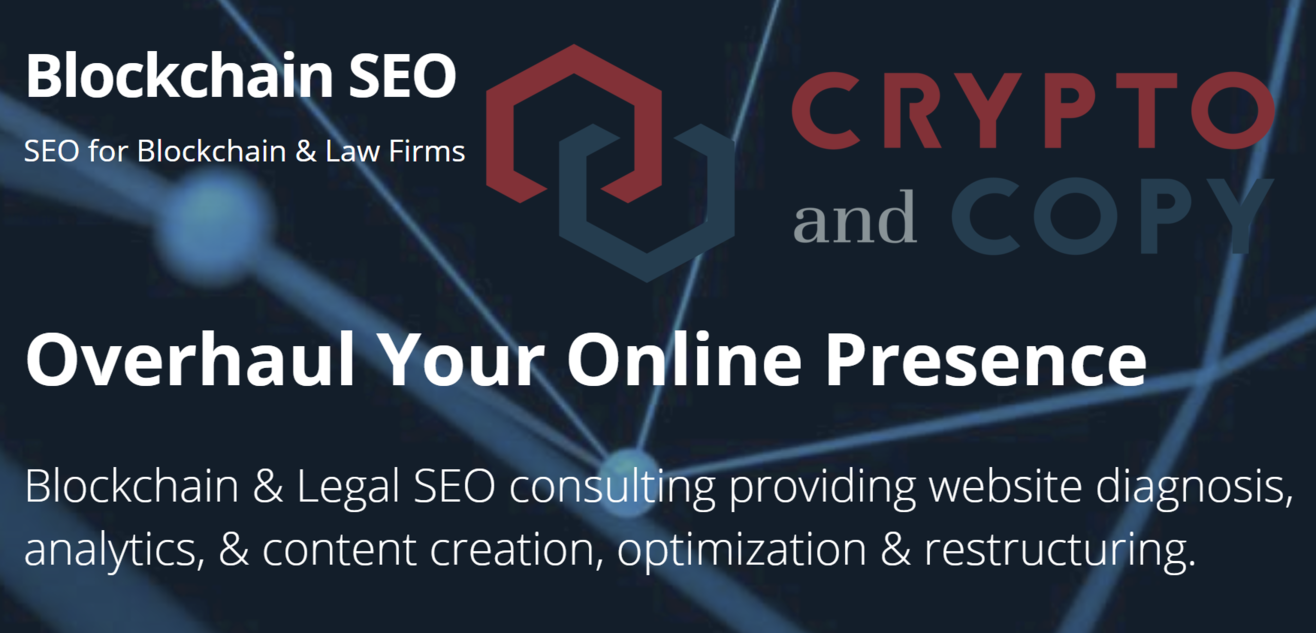 Announcing BlockchainSEO 2019 Partnership With CryptoandCopy!
2019 has already started off with a bang, and we're at the forefront of a large content push this year. One of our biggest goals of the year is to align ourselves with blockchain and marketing projects which we feel are delivering actual value to the community with integrity. That's why we're excited to announce our partnership with CryptoandCopy.com – a cryptocurrency marketing firm specializing in copy and technical writing.

At BlockchainSEO, we specialize in SEO for blockchain companies and law firms, and recognize that our expertise only extends so far – that's where CryptoandCopy comes in. Now, by partnering with CryptoandCopy, we are able to offer a comprehensive marketing package for blockchain companies looking to increase their online presence, rank higher in Internet search results, generate more conversions, and drive community engagement. In order to stay competitive in today's marketing and blockchain market, it's important we add further depth to our practice and services.

So, Why CryptoandCopy?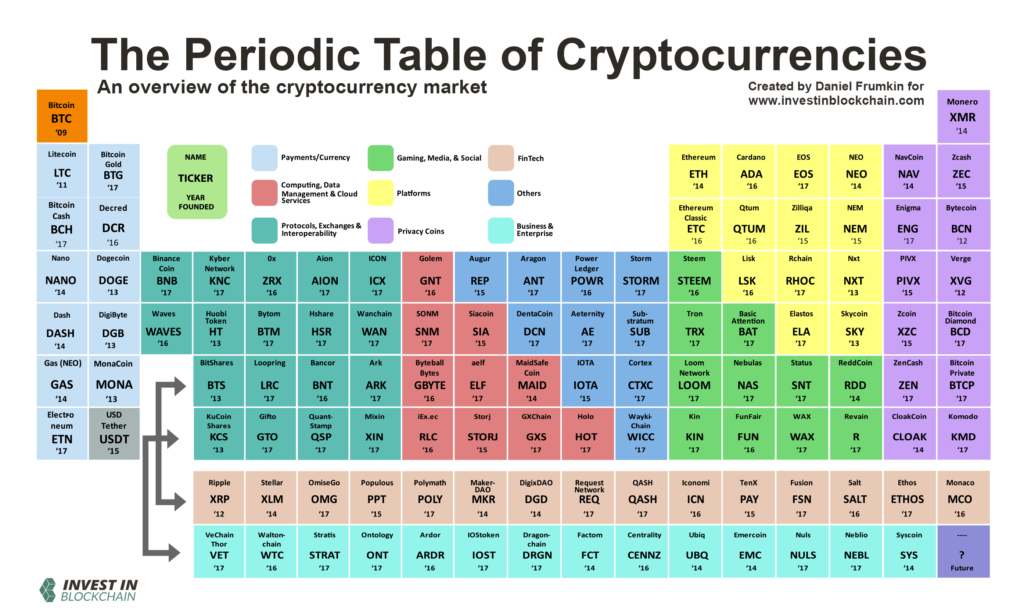 We've worked with CryptoandCopy co-founder and lead writer, Daniel Frumkin, for over one year on two blockchain ventures and have witnessed first-hand, a highly technical understanding of the industry, open communication, and an ability to create content that performs.

Most notably, CryptoandCopy was an essential piece of the puzzle for cryptocurrency exchange 'CEDEX's' pre-token sale success, helping them raise over USD $20 million in just the first three hours of their token sale. Having worked with several other agencies and individuals in blockchain before, it's a rarity to encounter someone who is reliable, open, and efficient. Daniel and CryptoandCopy both embody all of the above core values we look for in partners and creators.

Daniel's mechanical engineering, social media, and technical background complements our legal and nontechnical background well, and will enable us to provide deeper insights, highly technical content, and expanded social media reach – ensuring your crypto or blockchain project reaches its intended audience, and in the proper medium.

You can check out some of Daniel's past work by heading over to his author bio here, where he has written extensively about Bitcoin, blockchain scaling solutions, and pretty much everything crypto you could imagine (over 100 cryptocurrencies). Daniel has also authored Understanding Blockchain, an introductory guide and insight into blockchain technology, and works with Coins2Learn, a cryptocurrency market simulator platform easing the transition into real money trading for novice traders and enthusiasts.

We're excited to grow with Daniel and Coins2Learn, and more importantly, learn from both of them.

BlockchainSEO & CryptoandCopy's 2019 Ahead!
If you're a blockchain company or law firm and are looking to generate content that actually ranks and converts, reach out to us today for a free, initial website diagnosis and consultation. You can fill out our contact form online, or email us directly at owen@blockchainseo.net. This year is the year of content for us, and our primary goal is to help blockchain projects and the community grow. We hope you'll follow along, and think you'll be impressed with what we have in store for you.
To check out CryptoandCopy, head on over to their website to read up on the services they offer and their blog!
You can follow our Medium page at https://medium.com/@blockchainseo or keep up with our frequently updated blog by heading over to https://blockchainseo.net/blog/. Finally, don't forget to follow us on Twitter (@blockchainseo) for the latest updates and news!

Best,

OC