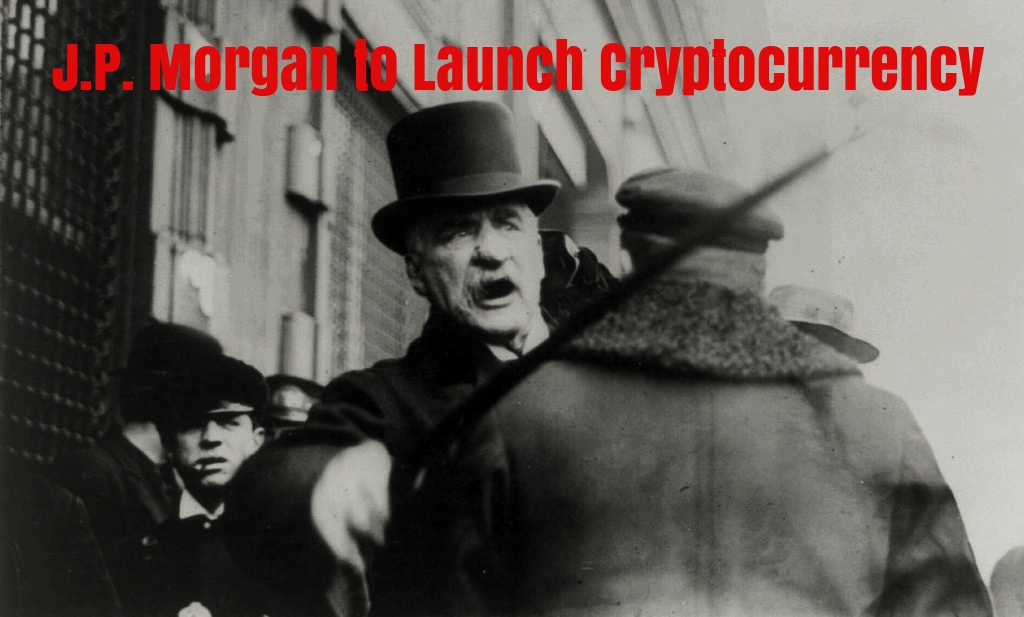 JPMorgan Backtracks on Anti-Crypto Sentiment, Set to Launch JPM Coin
In a move that has the crypto and blockchain community reeling, JPMorgan has announced it's in the midst of building a future where blockchain technology is a critical component in their operating framework. Specifically, JPMorgan is set to roll out their own cryptocurrency, to be called 'JPM Coin', which will run on top of Quorum and be used to instantly settle transactions between clients of its wholesale payments business (as noted by CNBC). While the coin is initially only to be used for a tiny fraction of payments, this trial constitutes the first real-world use case of a digital currency by a major U.S. banking institution.  

So, why is this move significant, and why does it have the blockchain ecosystem abuzz?

Well, for starters, chairman and CEO of JPMorgan, Jamie Dimon, has been notoriously outspoken against Bitcoin and its fundamentals, having referred to it as a "fraud" and "terrible store of value."

Furthermore, at an Axios conference in 2018, when asked to give his thoughts on the world's biggest cryptocurrency, Dimon emphatically stated, "I didn't want to be the spokesman against Bitcoin. I don't really give a shit – that's the point, OK?"

Such announcement truly is a far departure from past sentiment by the banking titan and institution, and gargantuan step in the right direction towards potentially bringing cryptocurrency and blockchain technology into the mainstream.

3 Initial Use Cases For JPM Coin
Shedding some light on JPMorgan's recent blockchain development and announcement was Umar Farooq, a project lead for JPMorgan's blockchain push. Speaking with CNBC, Farooq noted that "the applications are frankly quite endless," and that there will be 3 early applications for JPM Coin use:

Cross-border, international payments by large corporations and entities,
Settlement of securities transactions,
For large corporations that use JPMorgan's treasury services looking to replace dollars they hold in subsidiaries across the globe.
While largely unseen and unnoticed by retail customers, JPMorgan actually handles a hefty amount of the world's regulated money flows for companies (ex. Facebook and Honeywell International), generating roughly USD $9 billion in revenue last year (that's just one facet). And that's just for the immediate future. Additionally, JPMorgan's wholesale payments business moves an estimated USD $6 trillion daily.

If you're still unsure of the absolute scale and reach that JPMorgan has across the globe, Farooq noted that, "Pretty much every big corporation is our client, and most of the major banks in the world are too."

Looking at the bigger scope (and more long-term), JPM Coin could potentially be used for payments on Internet-connected devices, should such ever truly catch on.

To check out JPMorgan's latest news release and FAQ about JPM Coin, head on over to https://www.jpmorgan.com/global/news/digital-coin-payments. They answer such questions on how JPM coin will differ from other cryptos, why it's beneficial to have JPMorgan's involvement, and whether regulators are supportive of the JPM Coin.

Final Thoughts on JPM Coin
To sum things up, JPMorgan's news release and FAQ states, "We have always believed in the potential of blockchain technology and we are supportive of cryptocurrencies as long as they are properly controlled and regulated…Ultimately, we believe that JPM Coin can yield significant benefits for blockchain applications by reducing clients' counterparty and settlement risk, decreasing capital requirements and enabling instant value transfer."

While the market has taken a turn for the worse over the last year (and some), there have been countless behind the scenes advancements and happenings. JPMorgan's recent announcement is undeniably one for the ages, as it truly stands to institutionalize cryptocurrency and blockchain technology at an unprecedented level.

Make sure to follow the latest cryptocurrency and blockchain updates by checking out our blog and Medium page!
-Obiter Cryptum
What are your thoughts on JPMorgan launching its own cryptocurrency? We're interested to hear your thoughts in the comments!