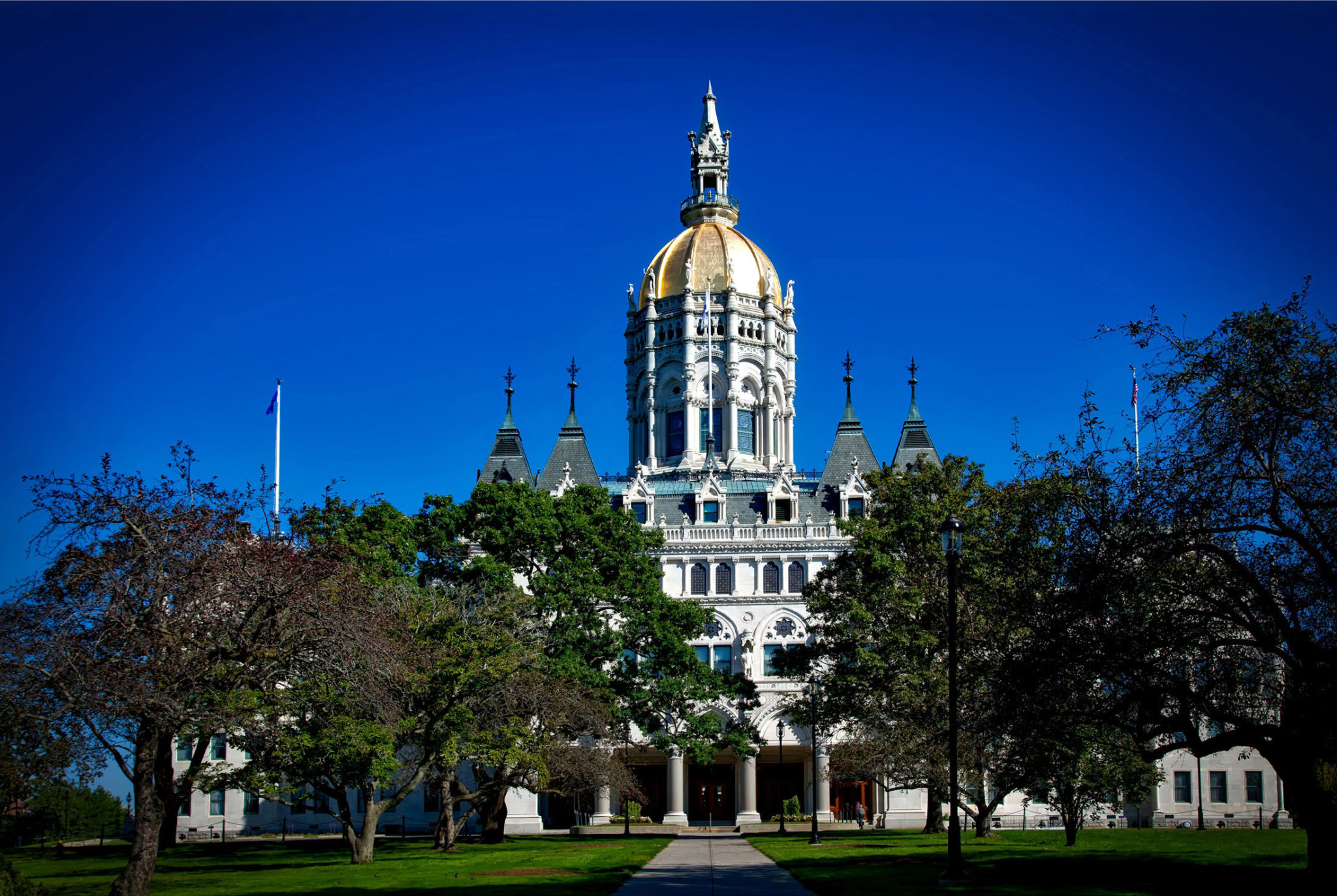 Connecticut Considers Legalizing Blockchain Smart Contracts For State Commerce
Taking note from fellow New England states, New Hampshire and Rhode Island, Connecticut could very well soon see the legalization of blockchain smart contracts in commerce thanks to House Bill 7310 (HB7310) introduced on March 8th. Should Connecticut see the passage of HB7310, they would join a notable list of several other states which have passed legislation (and in the midst of doing so) recognizing smart contracts and distributed ledger technology as legally-enforceable.

Let's take a further look at the text of the proposed blockchain technology bill, which is scheduled for public hearing on March 12th, 2019.
The Text of HB7310
The text of HB7310 lays out and narrows down definitions of "blockchain technology," "cryptographic signature," "distributed ledger technology," and of course "smart contracts," proposing, "Smart contracts may be utilized in commerce conducted or initiated in this state. No contract relating to a transaction shall be denied legal effect, validity or enforceability solely because such contract is executed through a smart contract."

Furthermore, Connecticut's blockchain bill makes sure to account for individuals seeking to secure information via distributed ledger technology, noting, "Notwithstanding any provision of the general statutes, any person who, in or affecting commerce, uses distributed ledger technology to secure information that such person owns or has the right to use shall retain the same rights of ownership or use with respect to such information as such person would have without the use of distributed ledger technology."

Simply put, HB7310 is equalizing blockchain technology rights, granting proponents and users of such technology equal rights under law.

The United States of Blockchain
2019 truly has been the year of the "blockchain technology push" for U.S. states, and we've seen Wyoming at the very forefront, having enacted 13 blockchain laws so far (and growing). We've also seen Colorado acknowledge its future implementation of the second ever blockchain-based mobile voting app for an upcoming May election, along with New Hampshire, Utah, Rhode Island, and several others exploring blockchain technology use, Bitcoin payments, and securities regulation as a means of advancing state interest.

In a day and age where traditional institutions, mechanisms, and processes are failing to meet societal, financial, legal, and political demand, it's only inevitable that we'll see states (and countries) recognizing the unprecedented benefits blockchain and distributed ledger technology brings to their ecosystem.

Ultimately, it's a race to the top, and it appears at the moment, smaller U.S. states are the ones at the front of implementing blockchain technology into their economic and political systems. We suspect there's strong reflection amongst these states about what it takes to survive in an extremely competitive commercial and political climate, along with desired preservation of core state values – something blockchain technology enables with ease.

What do you think about the existing legal framework governing cryptocurrency and blockchain tech in the United States, and how do you think it's set to evolve? We'd love to hear your thoughts in the comments! We'd also love to hear your ideas for any upcoming articles or pieces!
Finally, make sure to follow our cryptocurrency blog for all the latest crypto and blockchain updates, news, and informative articles. Also, make sure to follow us on Twitter and Medium for further updates.
-Obiter Cryptum