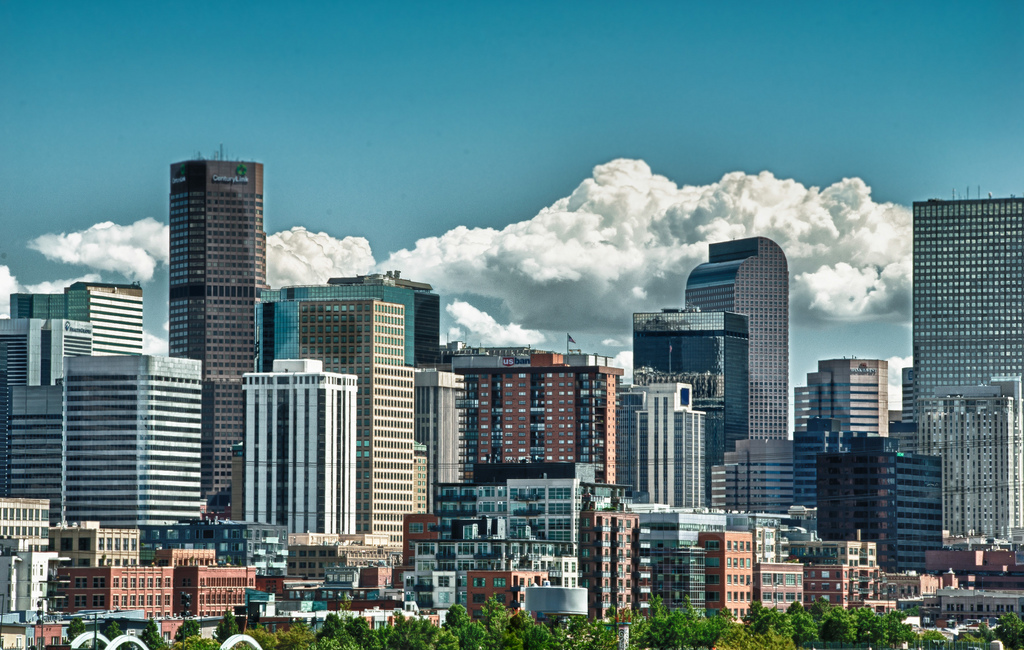 Denver to Use Blockchain-Based Mobile Voting in Municipal Election
Add another U.S. city to the list of places where blockchain technology is being used to further traditional, opaque, and ineffective government processes. Cue the 'Mile High City' of Denver, Colorado, and top 20 most populated U.S. metropolitan, who is set to implement blockchain-base mobile voting pilot in their May municipal elections. Denver has chosen to utilize blockchain technology in order to enable overseas residents and voters, military personnel, and those unable to make it to polling stations (ex. due to disability) to vote via a blockchain-based smartphone application.

Tusk Philanthropies, a company positioned at the intersection of technology and politics, and collaborator behind the voting pilot (along with mobile voting platform Voatz, City and County of Denver, and the National Cybersecurity Center) announced the upcoming rollout today, March 7th, in order expand national voting efforts and options for residents. This isn't the first time that Tusk Philanthropies has enabled voters to vote via mobile application.

In 2018, they partnered with the state of West Virginia to launch a secure military mobile voting app for their May and November Primary (and General) elections. Such achievement was unprecedented, and the first time a U.S. state used blockchain-based mobile voting in a federal election. Voatz, is a noted subsidiary of Overstock.com, a company which has become synonymous with cryptocurrency and blockchain technology investments over the last year, has since facilitated the casting of over 15,000 votes across 30 different pilots.

Jocelyn Bucaro, Deputy Director of Elections at the Denver Office of Clerk and Recorder noted how the Denver Elections Division has always been striving (and is well known) for making the voting process smoother and more transparent. She went on to assert, "Participating in this pilot program fits perfectly into our mission…We believe this technology has the potential to make voting easier and more secure not only for our active duty military and overseas citizens, but also for voters with disabilities, who could potentially vote independently and privately using their phones' assistive technology."

Using the Voatz App
In order to participate in the election, all eligible voters are required to file an absentee ballot request and complete an authentication process on the Voatz mobile app. Once approved, voters will be able to lodge their votes between March 23rd and May 7th.

The app sanctions users to skirt an often tedious process of having to print, fill out, and scan paperwork, and directly confirm that their vote was recorded. Transparency is key in today's day and age. Especially with elections which have generated considerable controversy over the last decade.

The National Cybersecurity Center (NCC) is also optimistic about the upcoming use of blockchain technology and the protection of election system integrity, opining, "Through the testing and continue adoption of these emerging technologies, people in the United States of America can one day regularly vote using a mobile device and a blockchain application that is more secure and less costly than our current approaches."

While this is only a pilot program, the city of Denver is also enthusiastic that such technology could ultimately be the norm very soon. Nimit Sawhney, co-founder and CEO of Voatz, declared, "The latest developments in smartphone hardware, encryption, and blockchain technology make mobile voting a reality. This is a significant stepping stone that I hope many other states and cities will follow."

On the other side of the world, blockchain-based community engagement and voting platform Horizon State is doing the same as well, having just facilitated an election for a fishing committee in South Australia.

To read up further on mobile voting and how it stands to enable transparent, honest, and efficient votings and elections, head on over to https://mobilevoting.org/2019/03/mobile-voting-is-coming-to-denver-municipal-elections/. Finally, to keep up with the latest blockchain news, updates, and informative articles, make sure to follow our cryptocurrency blog!

-Obiter Cryptum