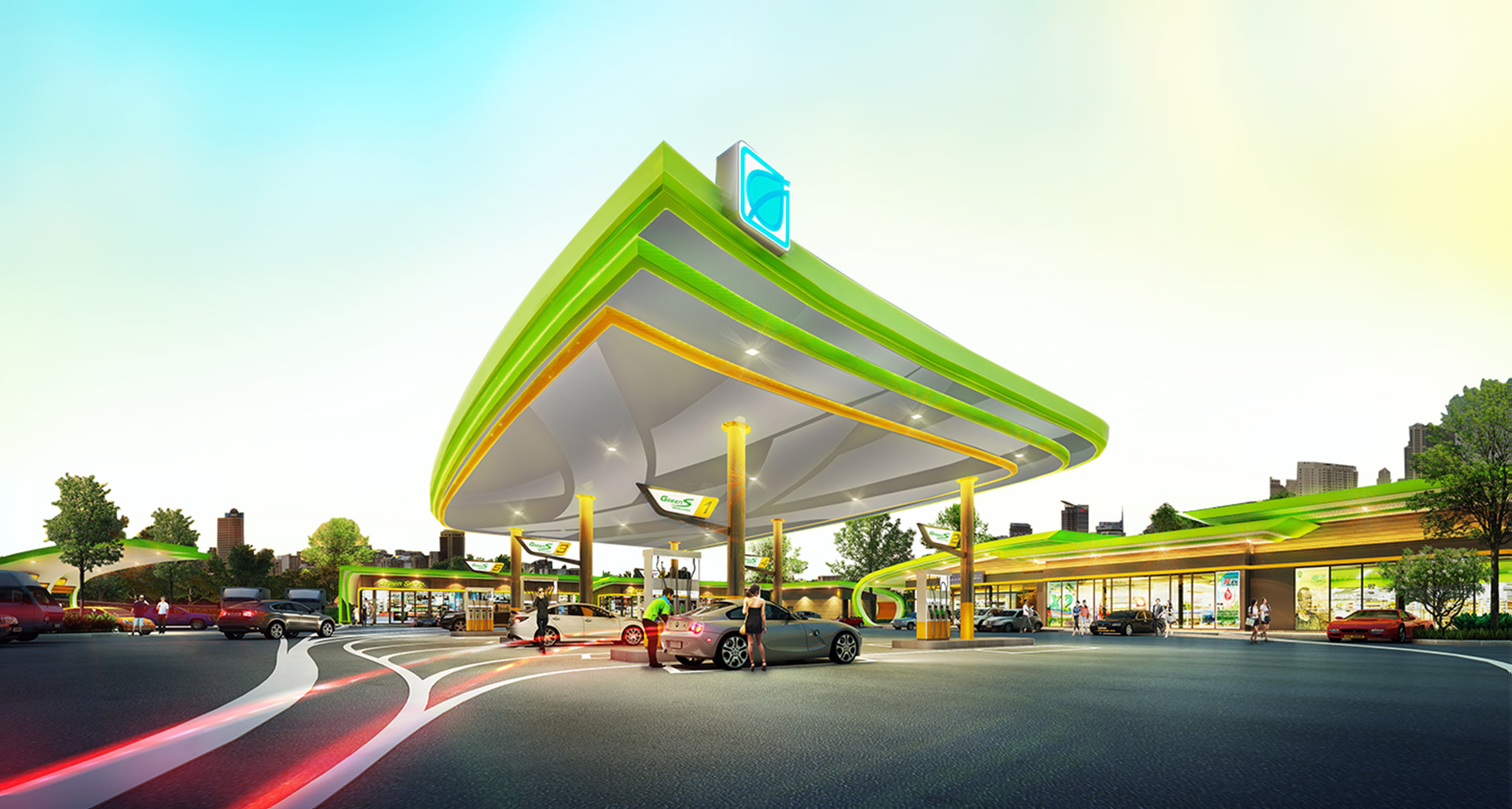 Thai Petroleum Co. Trials Blockchain Energy Trading Platform
According to an article posted by distributed energy news website MicrogridKnowledge.com on March 7th, 2019, Thai petroleum company and refiner Bangchak Corporation Public Co. Limited (BCP) is in the midst of testing and demonstrating a blockchain energy trading platform and commercial microgrid at a Bangkok community shopping mall (anchored by a BCP fuel station).

The energy pilot will reportedly combine 280.9 kW of commercial rooftop and canopy solar photovoltaics (PV), 913 kWh of lithium-ion, nickel-manganese-cobalt oxide (NMC) and 92 kWh of lithium-iron-phosphate (LiFePO4) battery energy storage capacity, and is set to meet the standard typical needs of Bangchak's gas station. Furthermore, it will also generate, store, and distribute excess energy to shopping mall tenants.

Known as the 'Green Community Energy Management System (GEMS)', BCP's energy platform incorporates an Ethereum-based blockchain, and is set to act is an "experimental sandbox system" for Bangchak. Should it yield positive results, Bangchak could very well see it deployed across its vast network of commercial properties and gas stations in Thailand.

BCP's Green Community Energy Management System
BCP's commercial microgrid operates in tandem with the Bangkok Metropolitan Electricity Authority's utility grid, but is also physically isolated from them, with its main priority being to supply solar energy with storage to BCP's station. Most notably, "GEMS can use utility power to supply BCP's station when there is not sufficient solar energy in the system."

Microgrid customers are able to pay a Thai baht equivalent of about $0.14/kWh for utility-grid electricity consumed from 9:00AM to 10:00PM and $0.085/kWh for electricity consumed between 10:01PM and 8:59AM. Not only will this new system help reduce carbon emissions and air pollution – an issue which has become incredibly serious in Bangkok over the past few years – customers will be able to cut costs on energy bills and enjoy increased energy security and resilience.

Via the GEMS' web or mobile apps, consumers will ultimately enter bids to purchase energy at their desired price points. And, should consumers not want to purchase energy from GEMS, they're still able to purchase it from the utility at $0.14/kWh.

To date, more solar power capacity has made its way into Thailand (and been installed) in more than any other of the 9 ASEAN (Association of Southeast Asian Nations) countries – according to data from the International Renewable Energy Agency (IRENA). Mix in the fact that Thailand has quickly become an extremely blockchain tech friendly country over the past few years (and is in the midst of refining laws and regulations concerning crypto), and we're likely to see an increase in enterprise and companies looking to cut down on costs while making their traditional systems more efficient and transparent.

If you're interested in reading about another blockchain project shaking up the renewable energy world, check out several of our past articles which detailed Electrify.Asia ($ELEC) – a Southeast Asia-based retail electricity trading platform and ecosystem – and Power Ledger ($POWR) – an Australian-based energy blockchain applications platform.

Finally, make sure to follow our blockchain blog for all the latest cryptocurrency news articles, updates, and informative guides! We're here to help simplify crypto and blockchain tech for newcomers, so do let us know any topics you'd like to see covered. And, make sure to follow us on Twitter and Medium for more updates and articles!
-Obiter Cryptum