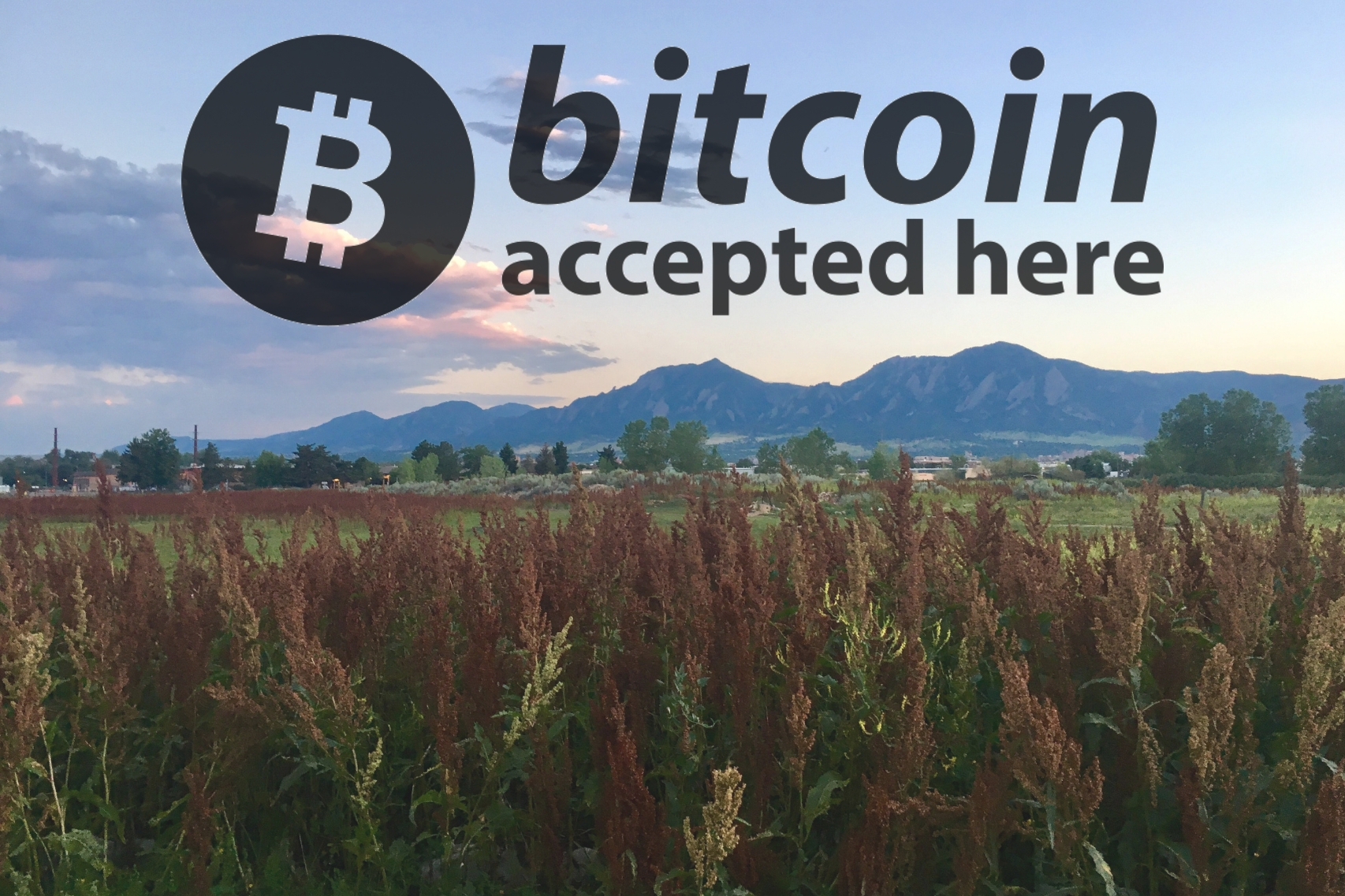 Colorado Sees First Legal Marijuana Purchase With Bitcoin
Following up the proposed bipartisan bill to further the study of blockchain in agriculture, the Mile High State (Colorado) is proving that yes, blockchain extends to ALL forms of agriculture, having recently facilitated the first ever legal Bitcoin purchase of cannabis earlier this month (April, 2019). As one of the first two states to legalize the sale of cannabis for recreational use back in 2012 (along with Washington state), it's no surprise that Colorado is combining the use of crypto and legalization of that "sticky icky icky."

Note that this isn't the first time marijuana has, of course, ever been purchased with Bitcoin or other cryptocurrencies, rather, this is the first legal Bitcoin transaction to purchase weed on record.

To check out the first legal purchase of marijuana with BTC, head on over to the Capital Creators YouTube page to check out the video.

The Transaction: First Legal Purchase of Weed With BTC
In a 13 minute video released by Capital Creators, a community of entrepreneurs focused on blockchain tech, Helping Hands Herbals, a marijuana shop located in the heart of Boulder, Colorado, proudly displays a 'Bitcoin accepted here' sign at the checkout. It then cuts to the Capital Creators founder, and Helping Hands Herbals' customer, 'CryptoGoggles' using his mobile BTC wallet to make a USD $20 purchase of marijuana – free from third-party interference, control, and censorship.

Post-purchase,'CryptoGoggles' sat down with the woman behind the shop, Brooke, aka @BitcoinMom, to discuss her reasoning for onboarding BTC payments. Most notably, BitcoinMom explained the dangers of operating a cash-only business, one rife with operational costs – including hiring of armed guards and high quality safes. She emphasized the various banking hurdles facing marijuana dispensaries, institutions which have traditionally turned down marijuana retail clients due to risk of non-compliance with stringent federal anti-money laundering laws.
Furthermore, BitcoinMom recognized there needs to be some sort of incentive for customers to use crypto to make their 'Purple Haze' purchases, rolling out a 10% discount for customers who pay with Bitcoin. She continued, "If you come to our store and spend your Bitcoin, we'll mark the price of Bitcoin when you paid. Then, if Bitcoin goes down in value, good for you…you got more bang for your Bitcoin. But, if Bitcoin goes up in value, when you come back, we'll split the difference with you and give you back half of the profits as store credit."

How much pot would you have been able to purchase if you had used Bitcoin to purchase your weed from Helping Hands Herbals prior to the recent BTC market surge?

Final Thoughts
If you're based in Boulder, Colorado, and a crypto HODL'er, consider heading on over to Helping Hands Herbals next time your in the mood for some bud. We also recommend checking out Capital Creators' full article and video of their recent BTC purchase, by heading on over to their website and YouTube page.

Make sure to keep up with the latest blockchain and crypto updates, news pieces, and informative articles by following our crypto blog. And make sure to follow us on Twitter and Medium! We'd love to hear from you about any topics you'd like to see covered this 2019.

-Obiter Cryptum