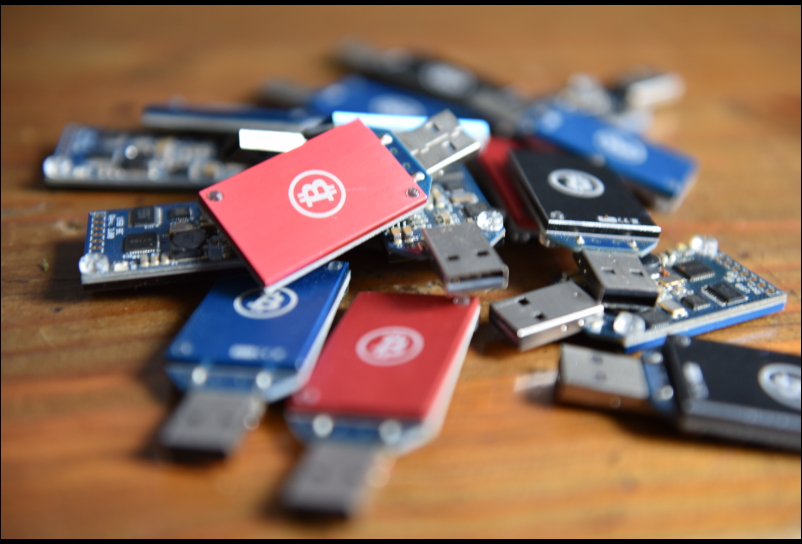 Contrarian Island Podcast Episode #7: Gigi
Following Episode 6 of the Contrarian Island Podcast, where podcast host Matt sat with the BlitzPredict CEO and former professional poker player Bretty Richey, Episode 7 is shifting back towards Bitcoin with BTC researcher and writer 'Gigi' (@dergigi). In this short breakdown, we're going to take you through what it will take for mass adoption to truly occur, a bit about Gigi's new article article titled 'Bitcoin's Gravity', what's ultimately driving more people towards Bitcoin, and more.

Before listening to Episode 7, we recommend heading over to Contrarian Island's Twitter page and Spotify playlist to listen to check out all past podcasts. And, make sure to stay tuned, as we'll be tackling all future episodes!

Contrarian Island Episode 7: @DerGigi
"People have ideas, but ideas have people."

Episode 7's guest 'Gigi' takes a deep look at everything Bitcoin, primarily centering around several concepts discussed in Gigi's most recent and well-acclaimed Medium article 'Bitcoin's Gravity'. The article addresses some of the most egregious misunderstandings surrounding Bitcoin and underlying blockchain technology as a whole, outlining its primary goal (to reach consensus) and how it mirrors traditional games that have existed throughout history (one ripe with its own explicit and implicit rules).

Episode 7 begins with Gigi explaining his somewhat "tale as old as time" foray into Bitcoin and cryptocurrency, having come from a background in computer science, and only having been "swallowed whole" by Bitcoin post-Mt. Gox. He talks about his "eureka moment," where he realized how it worked on the technical side of things and its novel idea of true immutability. Specifically, he cites three fundamental ideas driving Bitcoin which made things click; no inflation, no confiscation, and no central point of failure.

Gigi then expands upon the notion of four elements (addressed in Bitcoin's Gravity) at the heart of the Bitcoin ecosystem and manifestation as a feedback loop: ideas, people, code, and nodes. Gigi's ideal-value feedback loop goes something like this:

Bitcoin's set of ideas – the ultimate value proposition – attracts people,
Those people then freely choose which code to run,
The respective code runs on individual nodes, which dictates behavior,
More nodes join the network, and peers are connected to one another,
The network achieves consensus, to decide upon who owns what, and finally
The value then reinforces a set of ideas defined by its consensus.
From Gigi's understanding of Bitcoin as a feedback loop, he notes how it helped him learn how people are drawn into Bitcoin (and remain "married" to their own ideas and coins).

One quote that resonated with us at BlockchainSEO is when Gigi emphasized the already established nature of Bitcoin and its value, meaning that Bitcoin may ultimately change us more than we will change it. The gears are in motion. Supporting his argument, Gigi talks of the strengths of Proof-of-Work (PoW), and how as a true anchor to the real world, it ultimately solves core trust issues plaguing traditional systems and mechanisms. Host Matt and Gigi then discuss how while Proof-of-Stake has gained popularity over the years (while it in fact was not a new creation), it has yet to be "battle tested" in comparison to PoW.

Finally, host Matt and Gigi talk into where the crypto market is headed as a whole, to which Gigi asserts that we are likely in a relatively peaceful time at the moment – with potential for future high profile attacks and hash wars to follow.
Final Thoughts
We strongly recommend reading up on Gigi's article titled 'Bitcoin's Gravity' before (or after) listening to the podcast, which can be found over at his Medium page. Also, make sure to head over to Contrarian Island's Twitter page and Spotify playlist to keep up with their latest (and past) episodes.

In an optimistic outlook for Bitcoin and the blockchain ecosystem's future, Gigi states, "I'm tempted to say, it just takes time…All the people who are attracted to Bitcoin are doing the right thing already."

Make sure to keep up with our blockchain blog for all the latest breakdowns of Contrarian Island Bitcoin Podcast episodes and other informative crypto-related articles!