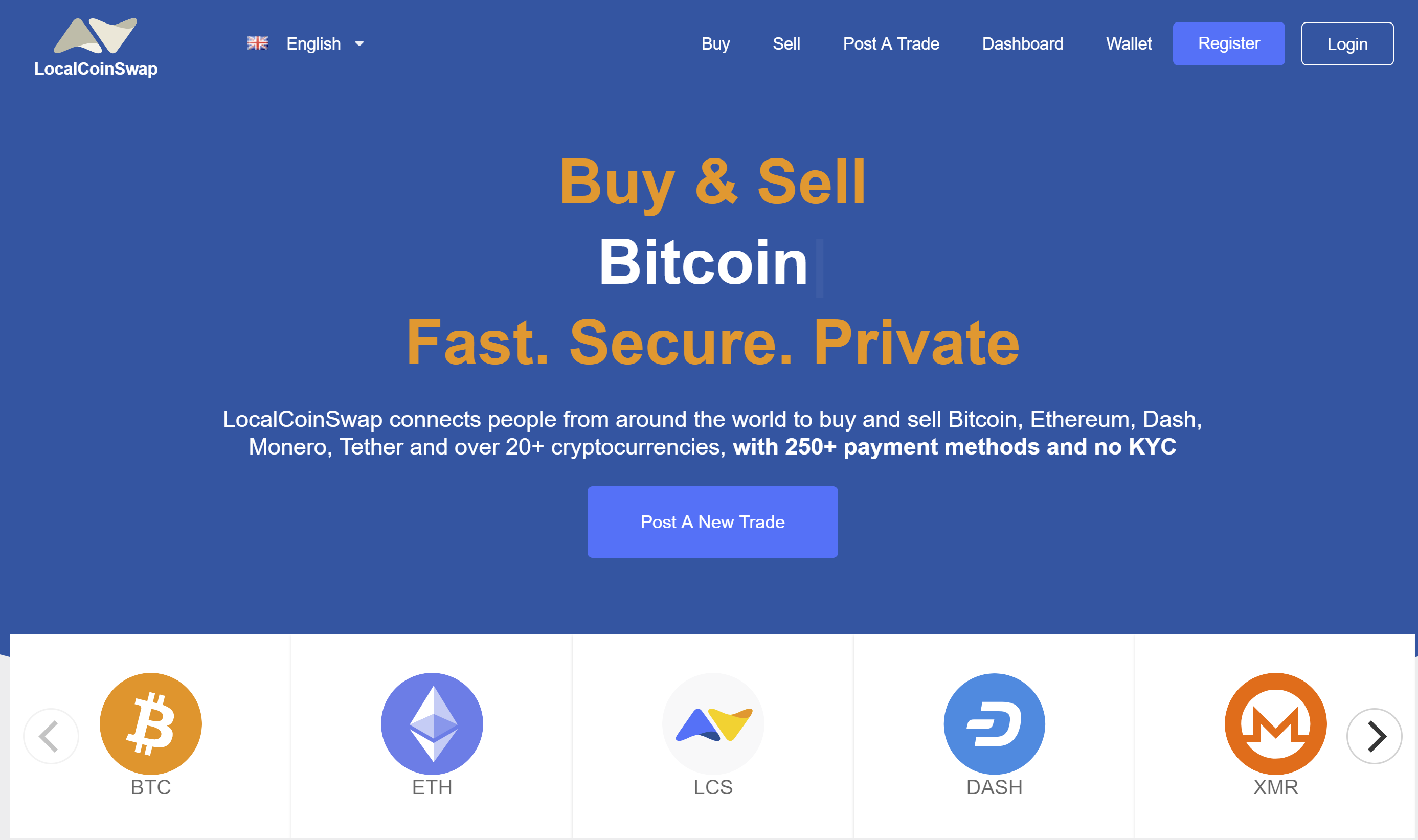 Contrarian Island Bitcoin Podcast Episode 11: Nathan Worsley & LocalCoinSwap
In Episode 11 of the Contrarian Island Bitcoin Podcast, host Matt sat down with founder and CEO of LocalCoinSwap.com Nathan Worsley to discuss how peer-to-peer cryptocurrency exchanges are enabling mass adoption in several unlikely geographic regions, the benefits of P2P exchanges, how mandatory KYC in certain countries is shaking up the Bitcoin exchange landscape, and more! Make sure to check out all past Contrarian Island episodes, tackling everything Bitcoin, which you can find over at Contrarian Island's Twitter or Spotify playlist. 
Or, check out our blockchain and crypto blog for all past summaries.   
And remember, we're tackling all future episodes and providing summaries, so make sure to stay tuned for future episode breakdowns. 
Now, let's take a further look into Episode 11, to see how LocalCoinSwap is helping facilitate crypto adoption via secure, trustless, P2P exchange. 
Contrarian Island Episode 11: Nathan Worsley & LocalCoinSwap.com
In Episode 11 of the Contrarian Island Bitcoin podcast, founder and CEO of LocalCoinSwap.com Nathan Worsley opens up explaining his background and initial entry into cryptocurrency. Worsley cites his background and training in economics as one of the biggest drivers behind his initial interest, explaining that Bitcoin and cryptocurrency was unparalleled at the time in traditional economic thought, and never experimented with before. 
After working as a crypto trader, where he wrote algorithms for arbitrage and triangular arbitrage, Worsley witnessed a rapid shift in the money draining out of the hands of arbitrage traders in crypto. Individuals became pitted against highly capitalized players, resulting in an extreme decline in profitability. It was then, in 2015, Worsley shifted his contributions to the blockchain ecosystem, and settled on helping set up the modern day infrastructure of LocalCoinSwap.com. 
Worsley goes on to explain how LocalCoinSwap was established to help provide an accessible means for persons, regardless of geographic location, to buy and sell Bitcoin (and other crypto). And, for those unfamiliar, he breaks down the fundamental differences between a P2P exchange and centralized exchange – emphasizing a P2P exchange's mere connecting of persons A and B, rather than third-party facilitation and execution of orders.  
A Bit About LocalCoinSwap.com
Worsley then provides a comprehensive breakdown of the LocalCoinSwap platform, citing the 3 primary methods of trades employed by users:
Cash,
Bank transfer,
Gift cards.
What most fail to remember is the hurdles and near impossibility persons located in third-world countries face when it comes to earning income and exchanging currencies in order to purchase necessities. Bank accounts are few and far between, and highly deflationary currencies are putting everyday persons out of house and home, unable to earn a reliable income.
LocalCoinSwap has risen out of the ashes of failed financial institutions and government incompetence, providing a means for persons located in developing countries (and developed) to realize individual settlement in a highly effective and secure manner – free from government interference and manipulation. 
Most interestingly, LocalCoinSwap sees large purchases of gift cards, which are then used as a store of value to hedge against extreme deflation and economic collapse. For example, iTunes gift cards are pegged to the US dollar, making them an attractive option for individuals seeking out a reliable store of value. 
Affirming LocalCoinSwap's hand in driving the purchase and sale of necessities and services in developing countries is the fact that the platform experiences high amounts of traffic in South America, namely: Columbia, Peru, and Chile. Worsley also sites Africa and parts of the Middle East as geographical locations all dwarfing the Western World in terms of traffic and transactions. 
Additionally, unlike LocalBitcoins.com, which rolled out a controversial, mandatory KYC requirement for all customers, LocalCoinSwap.com implements a KYC optional approach – something made possible by its incorporation (instead of Finland, like LocalBitcoins). 
Second Half & Final Thoughts
"Go where you're treated best." 
In the second half of Episode 11, host Matt asks Worsley on his thoughts about the trajectory of Bitcoin, to which Worsley cites several economic kinks in need of being worked out before true mass adoption (i.e. a reliably deflationary and secure crypto). 
Worsley is then pressed about the future of LocalCoinSwap.com, which is set to roll out education content and tours at the ground level across developing countries in the coming years. 
Finally, Worsley explains LocalCoinSwap's token economics model (they had an ICO), which is set to distribute profits (proportionate to shares held) as the platform continues to grow in traffic and volume. 
We recommend checking out the entire podcast for a comprehensive breakdown of LocalCoinSwap's platform, features, and future developments. Once again, you can find the podcast by checking out Contrarian Island's Twitter page, Spotify playlist, or iTunes page. Also, make sure to head on over to LocalCoinSwap.com to get involved today. 
-Obiter Cryptum