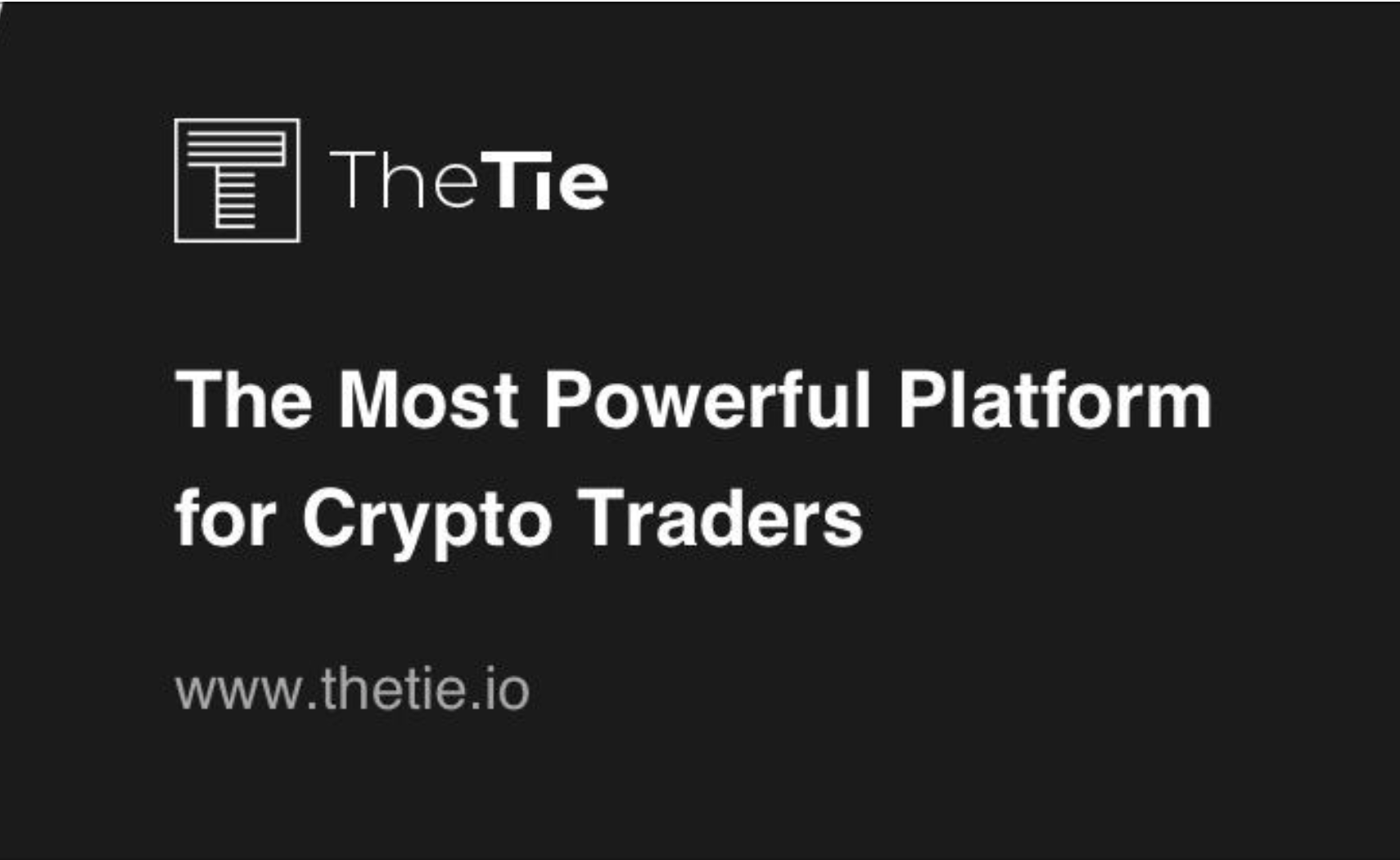 Contrarian Island Bitcoin Podcast Episode 10: Joshua Frank & TheTie.io
In Episode 9 of the Contrarian Island Bitcoin Podcast, host Matt sat down with Bitcoin clothing and merch store founder Nick Ward to discuss how LayerOneBTC.com is helping promote Bitcoin fundamentals and adoption. Make sure to check it out if you haven't. Episode 10 shifts gears and tackles the comprehensive and trusted crypto data analytics platform TheTie.io with founder Joshua Frank.
Before getting started, we recommend checking out Contrarian Island's Twitter page and Spotify playlist to catch up on all past playlists. And remember, we'll be writing breakdowns for all future episodes.
Now, let's take a further look at Episode 10, Frank's background, how TheTie.io is creating trust and transparency in an otherwise opaque market, and several core features of the platform/website.
Contrarian Island Episode 10: Joshua Frank & TheTie.io
In Episode 10 of the Contrarian Island podcast, founder of TheTie.io Joshua Frank opens the discussion by giving a brief introduction to what jump started his interest in crypto, along with a brief introduction of TheTie.io. He explains that The Tie's primary purpose is promoting transparency in an otherwise difficult to navigate (and shielded) blockchain landscape – a solution to better help explain market data and price movement.  
Frank continues that noting the TheTie.com's platform is geared towards traders, providing information and analytics on cryptocurrency sentiment, pricing, technical, on-chain data, and more. The first major topic of discussion podcast host Matt and Frank hit is a May 10th report released by TheTie on suspicious trading volume across nearly every exchange, but for 11.
The report ultimately found large discrepancies between volume per user visits and high incentive for exchanges to push out fake volumes due to a significant increase in traffic, referrals, and commissions. Frank emphasized just how egregious these fabrications were – to a point where several exchanges were touring $25 million in trading volume, when barely breaking $25,000.
The Tie's 20 step report also noted the lack of exchange Terms of Services prohibiting "market manipulation" specifically (less than 50%).
Such findings were alarming, with Frank reflecting how fabricated and suspicious volume was in fact one of the most substantial barriers to mainstream adoption (due to an extremely overinflated market).
TheTie's Comprehensive Crypto Analytics Platform
"The go-to dashboard to the crypto market."
In the second half of Episode 10, Frank explains several novel features The Tie boasts, namely the 'crypto sentiment tracker'. Frank explains that TheTie.io's crypto sentiment tracker accesses roughly 850 million tweets per day, and scores them based on a proprietary algorithm. For example, The Tie's algorithm takes into account how long a Twitter account has been in existence, how accurate they've been tweeting about X coin (this generally wipes out about 97% of all tweets), and calculates a market sentiment.
In a day and age where social media and technology are so intertwined, it's only natural that the blockchain ecosystem and Twitter should cross paths. Frank noted the extremely correlation between action in the crypto market and activity on Twitter about particular projects (or the market in general).
And, to hammer home true transparency and trust in The Tie and their mission, Frank stresses that no employee at The Tie actually holds any cryptocurrencies.
To wrap up the podcast, host Matt questions Frank on what he thinks are the major drivers and boxes that need to be ticked in order to truly realize mainstream crypto adoption. We can't give everything away in this article, so you'll just have to listen for yourself.
Final Thoughts
Frank's incites into the crypto market and articulation of several fundamental ideas shaping today's ecosystem and crypto roadmap were some of the most insightful we've found on any blockchain-related podcast, so we strongly recommend checking out this episode. Furthermore, Frank reveals two upcoming key features to be rolled out on their platform in the upcoming months (ability to customize specific alerts, trade routing system, and taxes).
Once again, you can find the podcast by heading on over to Contrarian Island's Twitter page, Spotify playlist, or iTunes page, and more information about TheTie over at TheTie.io.
-Obiter Cryptum