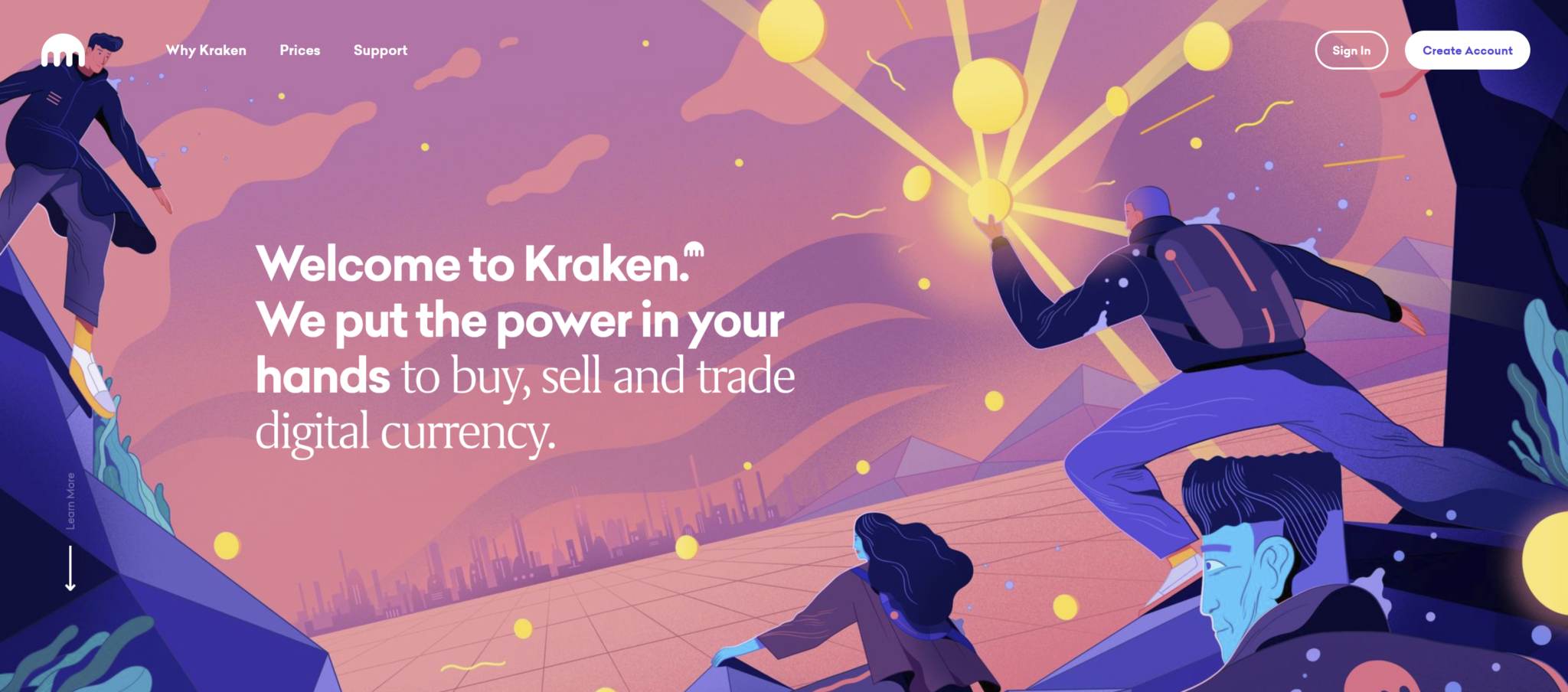 Kraken Exchange Acquires Futures Startup 'Crypto Facilities'
US-based cryptocurrency exchange (and world's largest Bitcoin exchange in Euro liquidity and volume), Kraken, recently announced the acquisition of regulated futures startup 'Crypto Facilities' in a deal valued at minimum USD $100 million.

Kraken's $100 million-plus acquisition is slated to enable Kraken users to trade spot and futures in Bitcoin ($BTC), Ethereum ($ETH), and Ripple ($XRP). In Kraken's recent blog post (February 4th, 2019), they note that London-based Crypto Facilities is a world-leading, regulated cryptocurrency trading platform and index provider, offering institutions and individuals 24/7, transparent and secure trading on a variety of crypto derivatives. It's also worth noting that Crypto Facilities was the first regulated entity to list futures on Bitcoin, Bitcoin Cash, Ripple, Ethereum, and Litecoin.

Kraken CEO, Jesse Powell, stated that the exchange has already integrated back-end operations, meaning such services should be immediately available to trade on a single platform. This recent acquisition is set to reinforce Kraken's already outspoken desire to meet client demand for innovative technology and services, as now Kraken users will be able to access futures on six crypto pairs.

Kraken's Reach Today
At present, Kraken boasts over 4 million clients across 190 countries, enabling the seamless trading of 20 digital assets and 70+ currency pairs, making it a favorite amongst those in the industry. Kraken is very much a trader-friendly exchange, and in 2018 alone, they processed almost USD $90 billion in volume, while its white-glove OTC desk managed over $2 billion in trades.

Such acquisition is Kraken's largest to date, and one of the biggest the blockchain industry has seen in its short tenure, and is just one in a long line of acquisitions for Kraken (Coinsetter, CleverCoin, Cavirtex, Glidera, and Cryptowatch).

Kraken is also well known for once accepting Mt. Gox creditor claims through its website, whereby required creditors create a Kraken account and could trade up to USD $1 million in free trade volume.

To get started with using the Kraken exchange, head on over to their website and make sure to brush up on their FAQ.
To stay up to date with the latest announcements in crypto and blockchain, head on over to our cryptocurrency blog!