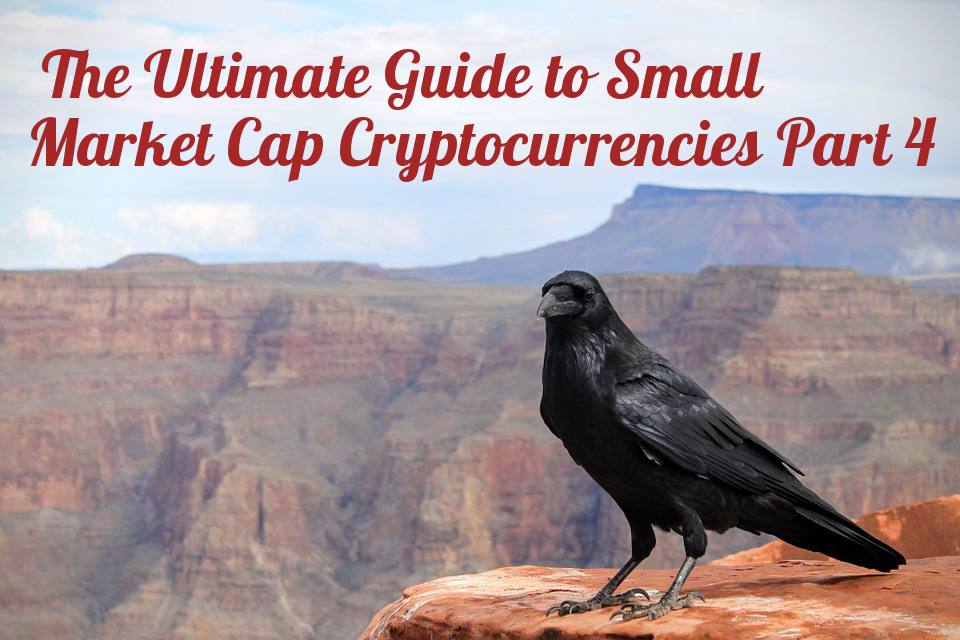 The Ultimate Guide to Small Market Cap Cryptocurrencies (Part 4)
Welcome to our penultimate post in our guide to small market capitalization cryptocurrencies. We bet you were able to guess at least one of the upcoming small cap cryptos we're including this time around. If you didn't, don't worry! We still have one final part to our guide coming. And, for those of you who still haven't checked out Parts 1, 2, and 3, you can find them here:

In Part 4, we're walking you through five small market cap cryptocurrencies and altcoins which are bringing value to an otherwise saturated blockchain ecosystem – from a community run cryptocurrency tried and tested for merchant adoption, to a peer-to-peer blockchain geared towards the creation and issuance of assets, all the way to a decentralized fog computing platform – we're tackling a wide range of blockchain projects in today's space.

Once again, it always bears repeating that this guide should be taken as purely educational and as a starting point to 25 of our favorite small market cryptos, rather than doctrine. Make sure to conduct your own research before investing in any, and happy hunting! We hope this guide inspires you to look into the following projects further, and we're interested to hear your thoughts on the projects or if you think we missed any. Just know, we still have one last part to go, so stay tuned!

Finally, the below small market cap cryptocurrencies are not ranked in any specific order and their market capitalizations are only as accurate as this guide's date of publish (and of course, subject to change).

Now, let's get to it! Below is Part 4 of our guide to small market cap cryptos and altcoins!

Luxcore ($LUX) – $1.7 Million

If you're in need of a literal "light in darkness" (Lux in Tenebris) in today's blockchain ecosystem and current bear market, look no further than Luxcore – an industry-agnostic and highly customizable blockchain solutions platform for enterprise, end-users, government, and other institutions. Specifically, Luxcore is aimed at enterprise and institutions looking to incorporate blue blood blockchain-ready features, security, and products to champion higher rates of efficiency and functionality. This decentralized, open-source, and P2P ecosystem provides:

Enterprise-Ready Architecture & Cherry-Picked Solutions: bringing together the most important and substantial blockchain features and attributes under one roof, all while authorizing institutions and enterprise to run and access domain-specific decentralized applications (Dapps) and other customizable solutions/applications.
Security & Privacy: traditional blockchain cloaking coin mixing (for obfuscation of coin origin, user information and wallet details, and addresses), plus two distinct security stabilizing and strengthening features for functional transactions and data integrity/storage. LUX Masternodes (16,120 LUX) and PMNs (Parallel Masternodes) are at the core of the ecosystem, generating 24/7 security, while sanctioning verified and vetted businesses to skirt third-party middlement/gateways in enterprise to consumer settlements.
Highly Scalable Ecosystem: the potential for infinite permissioned private networks and blockchains via their LUXGate interoperability protocol (ex. Ethereum blockchain can now interact with Monero or Zcash). This is especially notable for enterprise and businesses looking to strengthen functionality, security, and communication by way of complex algorithmic layers.
Mix in the fact that Luxcore boasts the first and only Proof-of-Stake (PoS) enabled web wallet, which equalizes the "staking" playing field for HODL'ers alike and dishes out a healthy 0.8 LUX per block, and Luxcore has truly solidified itself at the forefront of blockchain for highly accessible, secure, and easy-to-use products. If you missed what we just wrote, this is the FIRST web wallet out there combining all essential and functional elements into a single wallet (easy-to-use UI, sharp look, high-grade security).

It's also worth noting that their mobile staking wallet (in beta) is scheduled to roll out sometime during Q1 of 2019.

To read up further about Luxcore and their end-of-2018 update (Mercury v.5.1.0), head on over to their website and check out their white paper.

Important note: Due to the recent security breach on Cryptopia, a New Zealand-based cryptocurrency exchange, LuxCore is urging those interested in trading or purchasing it to head on over to CoinBene.

Ambrosus ($AMB) – $10 Million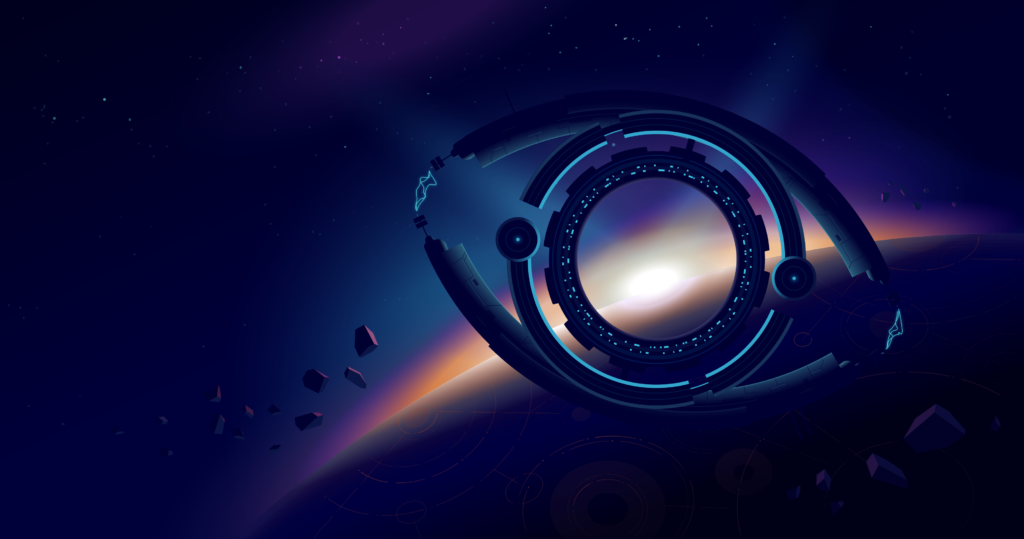 "Enabling sensors to talk to the blockchain," Ambrosus is a blockchain-powered IoT network authorizing the seamless and secure dialogue and communication between IoT sensors, distributed ledgers, and databases all in the name of optimizing transparency and quality for supply chain processes. Ambrosus is in the midst of constructing an end-to-end blockchain ecosystem for medicine, food, and chemicals – three notable industries bedeviled by lacklustre handling mechanisms and practices, constant spoilage, and time-sensitive delivery – and is:

Setting the global standard for decentralized supply chain processes and management;
Providing quality assurance in comprehensive IoT ecosystems.
Notably, Ambrosus tracks product life-cycles through through cryptographically-enforced, time, temperature, material, and logistics-stamping (thanks to not only IoT hardware, but software, a protocol layer, and robust developer tools), transmitting data and other key analytics by way of the "world's first data-bonded token" – the Amber token.

High-integrity analytics are key for today's ineffective and costly supply chain processes to accurately identify where issues, costs, and security was subpar, ultimately enabling a frictionless interchange between supply chain actors and participants. Such bridging of party and platform is needed, especially in light of countless past supply chain failings and mishaps – think back to the 2008 Chinese melamine-milk scandal, 2013 horse meat contamination fiasco, and 2017 poultry issues in the UK.

Furthermore, Ambrosus integrates advanced anti-counterfeiting and anti-tampering measures through cryptographically encrypted tags, which all boast their own distinct and immutable digital identity.

A sophisticated chemical tracer implemented by Ambrosus, whereby chemical-based 'inks' are used during a product's manufacturing process for purpose of preventing product copy or replication.

Simply put, Ambrosus is sanctioning entities, organizations, and enterprise to map out virtually any industry's supply chain process from start to end, or assembly to distribution, while generating high-integrity product and data analytics.

To read up on the Ambrosus' strategic objectives for 2019, head on over to their blog, or check out their website and white paper. We also recommend checking out this blog post of theirs tackling the globalization of pharma, its present day landscape, and fundamentals in dire need of overhaul.
NavCoin ($NAV) – $11 Million

"By the people, for the people," NavCoin is an open-source, community-run, easy-to-use cryptocurrency built off the Bitcoin code and network, bringing secure, quick, and cheap peer-to-peer transactions and payments to global businesses and individuals alike. Unlike an overwhelming portion of projects in today's crypto-sphere, which appeared right around the crypto boom in late 2017 and early 2018, NavCoin has been around since 2014, and has actually put in the legwork to justify its spot at the forefront of mainstream permeation and adoption.

And, they've done it all without premine or an ICO!

At the very core of the NavCoin blockchain are 3 fundamental components:

The Protocol: the nucleus of the NavCoin ecosystem, which is secured by nodes running across the world.
NavHub: the second layer of NavCoin's platform, enabling the creation and deployment of assorted projects.
The Community: as noted above, NavCoin is a community-run cryptocurrency, and funded by their Community Fund, where literally anyone can propose an idea or project. Also, every NAV block minted, generates and allocates 0.5 NAV to the Community Fund.
NavCoin's "By its users, for its users" sanctions true transparency and decentralized governance,

And, if you're wondering what differentiates NavCoin from other popular peer-to-peer cryptocurrencies in today's blockchain ecosystem, look no further. NavCoin supports:

Rapid transaction times (averaging 30 seconds),
Extremely low-cost transactions (0.0001 NAV/transaction),
High levels of scalability (260+ transactions per second),
Proof-of-Stake (PoS) mining (capable of running on a 5v Raspberry Pi), and
Bustling and highly active community.
NavCoin's website highlights one fundamental principle – usability – and boasts all elements necessary for irreproachable merchant adoption, something which has been noticed by countless merchants across the globe (and growing).

NavCoin supports a wide range of merchants, including a full service ambulance company (Mile High Ambulance), various merch stores, a Portuguese honey distributor (DrApis), and a high-end sports car rental service (Lurento).

NavCoin's 'Merchant Gateway' empowers physical stores and website to use and accept NAV through a wide range of features and portals, including: QR codes, plugins for all major webcarts (ex. Shopify and WooCommerce), auto-conversion of cryptocurrencies, fiat settlements, and easy-to-use payment buttons.

Finally, NAV is in the process of working on the testnet implementation of ZeroCT, a new privacy transaction protocol combining properties from Zero Coin and Confidential Transactions to further fully anonymous, on-chain transactions.

Head on over to NavCoin's website to read about the protocol further, or swing by their Community Fund to propose a project and contribute to growth of its ecosystem.
SONM ($SONM) – $7.7 Million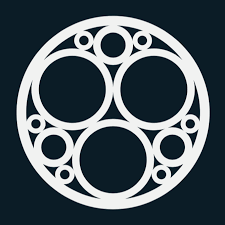 An acronym for 'Supercomputer Organized by Network Mining', SONM is a universal fog supercomputer and distributed worldwide system for general-purpose computing, tackling traditional, highly centralized, and costly cloud solutions and services who "literally own the world right now." SONM's computing platform is built with real world applications in mind, and serves to complete an immeasurable amount of tasks, such as CGI and graphics rendering, complex scientific computations, streaming services, and website hosting. Specifically, the main actors driving the SONM ecosystem are:

Customers: who select rental time or computer architecture to execute a wide range of tasks for their project, and
Suppliers: resource owners looking to earn tokens through the peer-to-peer (P2P) sale of computing power to complete needed computations and calculations.
SONM's decentralized computational power marketplace empowers customers to connect with one another, and at a reasonable price, ultimately creating movement and competition in an open, free, fault tolerant, secure, global resource market. Such free marketplace is safeguarded via a reputation and rating system, so SONM actors can rest assured they're transacting with reliable partners.

If you're wondering what 'fog computing' is, don't worry. We've got you covered. So, what is fog computing?

Similar to the visible aerosol comprised of tiny water droplets suspended in mid-air that you're likely most familiar with, fog computing also "hovers closed to the ground," referring to a specific type of computer architecture utilizing edge and disparate networking devices (ex. Routers, multiplexers, routing switches) and resources at ground-level for general computing.

SONM's multi-purpose, decentralized fog computing platform cuts out the need for a centralized and highly vulnerable data centers, servers, and supercomputers, achieving efficiency and performance across an extremely scalable and distributed network.

For example, in the case of AI SaaS (software as a service) companies and AI engineers, SONM can provide:

Potentially unlimited resources for neural network training and appliance,
Cheap, competitive prices,
Strict security and encryption for customer data,
Compatibility with professional machine learning software, and
Ability to run microservices architecture.
You can check out some other use cases and industries SONM is remedying on their 'Documents' page, or head on over to their website.
Ravencoin ($RVN) – $39 Million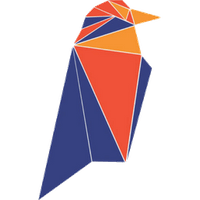 Built on the UTXO [19] model of Bitcoin and named as an ode to the messenger ravens of the fictional world of Westeros (Game of Thrones), Ravencoin is an open-source, peer-to-peer (P2P), use-case focused blockchain geared towards the creation, issuance, and transfer of assets. Ravencoin's protocol enables users to effectively create their own security token (think tokens which represent a limited partnership, coop, royalty sharing, or profit sharing platform) or collectible within minutes, define its properties in any way they want, and circulate it to trade worldwide.

Ravencoin is aimed at building upon and eliminating the various vulnerabilities and inefficiencies which have plagued Bitcoin over the years (cost and network latency), and differs from Bitcoin in several notable ways:

Reduced block reward times of one minute,
Block reward of 5,000 RVN,
Coin issuance of 21 billion RVN (x1000 coin distribution),
Secure messaging channels and capabilities,
Democratic user voting,
ASIC mining resistance,
Payment of dividends by token issuers, and last but not least
Creation, issuance, and transfer of assets (as noted above).
As privacy, user control, transparency, prioritized security, and censorship resistance are at the very heart of the platform, Ravencoin utilizes x16r [13] Proof-of-Work (PoW) mining to ultimately curb potential miner collusion and sole-entity pool domination. You can read up on the history and logic behind Ravencoin's algorithmic change by checking out their algorithmic paper here.

Token classes created on the Ravencoin protocol are unnumbered and may be issued to represent both physical and digital assets.  

And, unlike the countless crypto projects which have opted for artificial and inorganic growth in today's blockchain market, Ravencoin is set on doing things organically; skipping an ICO altogether, doing away with pre-mine (for a fair distribution of tokens and launch), avoiding paid marketing and other incentivized marketing schemes, and opting to run without a CEO.

It also doesn't hurt that Ravencoin has become a favorite of Overstock CEO, Patrick Byrne, who has reportedly invested millions of dollars into the project, citing Ravencoin as "one thousand times more energy efficient" than Bitcoin and a project with "real interesting virtues to it."

To read up on Ravencoin, its emphasis on democratized mining, and furtherance of transparency, check out their website and white paper.
Part 5 Coming Soon!
And that concludes Part 4 of our 5 part guide to small market cap cryptos and altcoins. We hope that you took something away, and decided to take a deeper look into one of the aforementioned projects.

In our final part, Part 5, we're going to take you through another five small market cap crypytocurrencies which are remedying everything from…well…we're going to keep this one a secret. Let us know your guesses in the comments and make sure to stay tuned and keep an eye out for its release!

To stay up to date, you can follow us on Medium or Twitter. We also would love to hear your thoughts on any articles you'd like to see from us in the future, as we're here to provide educational and informational content about blockchain and crypto.

Finally, you can find Part 1, 2, and 3 on our Medium page:

Let us know your favorite cryptocurrencies and blockchain projects in the comments!