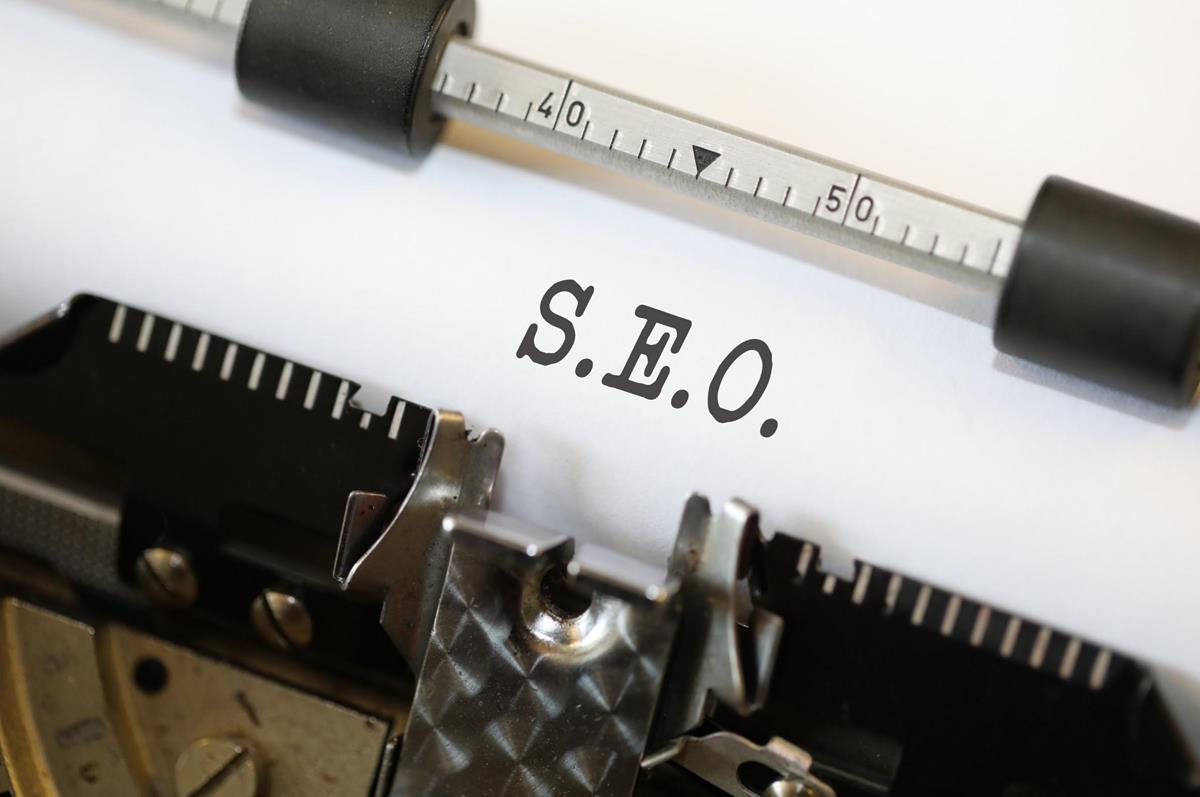 Why Lawyers Need a Law Firm SEO Expert
Today's legal market is extremely saturated and nuanced, with industry competition at an all-time high thanks to newer technology, assorted databases, and online customer portals. However, law firms who are actually utilizing such technology to increase their online rankings, increase client conversions, and generate profitable leads are still in the minority.

Look, we live in a day and age where consumers and clients are immediately turning to the Internet to plan their next purchase, hire, or engagement. The days of sifting through a phone book to locate a legal professional or law firm are few and far between. Users want accurate information and recommendations, and they want it immediately.

A 2017 study by BrightLocal noted that 97% of consumers utilized Internet searches to find local businesses in 2017 alone, with nearly all (98%) opting for the business or product which appeared on the very first page of the search results. Furthermore, roughly 96% of persons seeking legal advice in this day and age use a search engine, with nearly 75% visiting a law firm's website to reach out and engage with them.

Is your law firm going to sit by and fail to modernize with today's times or are you going to stay competitive and implement a legal SEO strategy that works with a reputable law firm SEO expert?

In this blog post, we're going to walk you through, what legal SEO is, why lawyers need a law firm SEO expert, and how to implement an effective online content and SEO strategy to put your law firm on the map!

If you're a law firm or legal professional and looking to increase your online presence, client conversions, and rankings in Google search results, contact us at BlockchainSEO for a free, website diagnosis and consultation. We'd love to help your firm and practice get its voice heard, and attract more clients in today's competitive legal landscape.

You can fill out our contact form online, or email at at [email protected] to get started! It's time to get ranking. What are you waiting for?

Let's get started with the most pressing question you're likely asking…"what in the name is legal SEO?"
What is Legal SEO?
Legal SEO refers to the utilization of search engine optimization (SEO) tactics and techniques by law firms and legal professionals. Specifically, SEO is the process by which individuals, companies, and organizations seek to increase the number of online users and visitors to their website or forum via free, organic, editorial, and natural means.

Search engine optimization is made up of both technical and creative parts, with the intended end result being; increased positioning in search result rankings, increased traffic, and increased search engine awareness of one's website and content.

Some of the most prominent SEO concepts include:

Keyword structuring,
Website structuring,
Content creation,
On page technical optimization, and
Backlink building.
These are just a few simplified concepts and a drop in the bucket of the countless SEO strategies and techniques out there, which we'd be happy to answer further in a direct message!

Why Your Law Firm Needs an SEO Expert
Your firm could be one of the most competent and savvy practices in all of the legal world; however, that only gets you so far. What good does it do to put in all those years of study, practice, and time, only to never be discovered? Well, that's where a law firm SEO expert comes into play.

Most law firms and legal professionals are busy with…well…the law, and as such should be focusing on serving their clients. They often don't have the time to sit down, diagnose their website, craft a content and keyword game-plan, and then implement it. SEO takes time and consistency. Law firms are better left utilizing SEO services and an expert for increased visibility, rather than tackling it solo.

Law firms and legal professionals which fail to ultimately put themselves on the map, are missing out on an array of benefits (all of which stand to help you survive an already saturated and competitive market), such as, client conversions, website traffic and monetization, and subject authority. And, hiring a law firm SEO expert ultimately costs a fraction of what it likely costs to pay an associate in your firm.

Let's take a look at three core reasons why your law firm needs a robust search engine optimization strategy.
Ability to Target Local Clients
A high percentage of law firm websites are ranking for specific legal keywords, however, they have failed to properly define the scope of their potential client's online user intent. This often leads to law firms generating leads from clients outside of their state and geographical location.

By incorporating a robust SEO gameplan into your law firm's long-term growth strategy, legal professionals and lawyers will better be able to target local clients – and those actively seeking their services. Wouldn't a Boston law-firm rather be the go-to attorney for the keyword "Boston Medical Malpractice," rather than "Medical Malpractice?"

Different legal issues manifest themselves in unequal proportions across the U.S. There's also a good chance such vague keywords are already dominated by bigger and larger-scale firms. Additionally, most clients aren't seeking consultations on the telephone or by way of Skype, and prefer in-person meetings. Google also knows where your law firm is located (along with the Internet user), and has tailored its algorithm to better match users with local results.

The more concentrated and specific your SEO keywords and optimization is, the more likely your law firm will generate actionable leads and clients.
Increased User Traffic & Client Conversions
A graph of one of our clients, a boutique law firm, who has implemented a rigorous and comprehensive SEO game-plan over the past year-plus.

While increased conversions are never a guarantee, should your law firm implement a thorough SEO strategy that targets client/user intent properly, you'll not only see an increase in your traffic, but likely in your conversions as well. Think about, if you boast a 1% conversion rate at 1,000 users per month, should you drive traffic up to 10,000 users per month and maintain defined user intent and a similar conversion rate, your client base will ultimately grow exponentially.

Legal SEO is not a short-term game. Recognize that implementing an effective and comprehensive strategy will likely take anywhere from three to six months before you see noticeable results. It's an unfortunate reality at the moment that a good portion of law firms are actively choosing inorganic growth in favor of short-term results, instead of solidifying their brand an online presence for the long haul.

The above graph is an example of a law firm we've worked with (and continue to work with), that has recognized the need for a long-term SEO strategy. We've tackled a complete website overhaul, drafted a thorough keyword game plan and strategy, and generated nearly 100 pieces of original content.

Some takeaways that we found were that consistent growth and user traction started occurring after we shifted a focus towards niche and state specific evergreen content. Such content usually ran anywhere from 2,000 to 10,000 words, and directly answered pressing legal questions and concerns posed by the law firm's desired clientele.

While this law firm's conversion rate has stayed about the same, they are now pulling in about 8 times their original user and traffic numbers, which has ultimately lead to a substantial increase in clients and conversions.

Industry Authority & Way to Stand Out From Your Competition
Clients want to know that your law firm and team knows what they're talking about. The consistent production of informative and useful content is a great way to help instill confidence in future clients and website users. Becoming a go-to authority on a legal niche or topic is a great way to generate referrals as well.

The legal sector is unfortunately one that has failed to modernize at a commensurate rate with what society and clients demand, with industry titans and veterans often still opting for word-of-mouth referrals and traditional workflow mechanisms instead of new-age practices. It also happens to be one of the most cutthroat and competitive industries out there as well. Most practices are even unaware of how Google search results stand to affect their website's profitability, visibility, and future.

And, if you're a small-to-medium sized law firm, things can be a bit tougher in 2019, with roughly 42% of all startup businesses and companies failing. Note that roughly 19% of those companies attribute such failing to increased competition.

Employing aggressive and thorough SEO tactics also enable you to track your competitor's SEO activities, backlink profiles, and general practices. Now, you'll be able to gain a better understanding of why X firm is generating more leads and traffic than you. And, you'll be able to take them on.

It's sink or swim in today's legal ecosystem. The question is, what is your firm going to choose to do?
Final Thoughts on Legal SEO
Legal SEO for your law firm and practice stands to not only catapult you to the front of Internet search results, but also stands to pay dividends in various other ways, such as increased traffic, industry authority, and increased conversions.

If you're a lawyer, legal professional, or law firm and looking for the best law firm SEO company and agency, look no further than Blockchain SEO. At BlockchainSEO, we've worked tirelessly with countless boutique law firms looking to increase their online presence, reputation, and conversions. And, we can back it up with results.

Reach out to us today to schedule your free, initial website diagnosis and consultation by filling out our online contact form or by emailing us at [email protected].