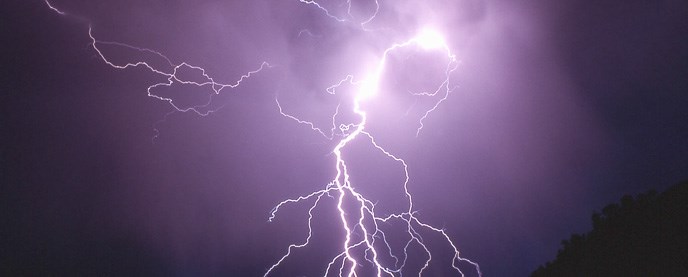 Twitter Users Now Able to Tip in Bitcoin Via Lightning Network
As if the recent Bitcoin endorsement by Twitter CEO, Jack Dorsey, wasn't already enough for true-believers this 2019, Twitter users may now tip one another in Bitcoin thanks to the Lightning Network. Thanks to the recently developed beta app 'Tippin', users need only download the requisite Chrome Extension and get tipping! Specifically, Tippin.me enables users to send Bitcoin micro-payments by way of the Lightning Network by providing a simple web custodial wallet to receive and manage Bitcoins.

Let's take a look at exactly how Tippin works.

How Does Tippin.me Work?
Once users download the Tippin Chrome Extension, a Tippin.me button will then appear on every tweet – right next to where the comment, retweet, like, and DM buttons sit.

You can find a quick 6 second tutorial on how to use the Tippin extension and button here – https://twitter.com/tippin_me/status/1095838499373305856.

Furthermore, Tippin is integrated with https://lightningjoule.com/ – a Chrome Extension authorizing in-browser payments and identity via Lightning Network – so if a user has it installed, they won't even need to scan any QR codes to send payments!

As noted above, Tippin.me is still in beta, only allowing users to receive and cashout Lightning payments at the moment. However, the Tippin website and "roadmap" states there are a lot of potential upcoming features, depending on the traction it catches (ex. Integration with merchants, wallet functionality, etc…).

Tippin comes at a time where content creators and users are looking towards alternative methods to earn money and reward one another – and in a much more direct and interactive way. Tippin's Twitter poses the question, "Remember when you couldn't know which one of your Tweets was that good to get a tip? Well….From now on, you'll know."

Finally, in a chat with Coindesk, Tippin engineer Sergio Abril opined, "In my opinion, tipping is going to be incredibly popular with lightning network; It's the first time we can send small amounts almost at no cost, and we can do it incredibly fast."

To read up on Tippin.me and the Lightning Network, head on over to their website and also check out their Twitter!
-Obiter Cryptum